In this video I found a Twin Turbo Demon Swap All Wheel Drive 2019 Dodge Charger at the 2019 SEMA Show in Las Vegas NV.I don't cover a lot of late model cars.But cool is cool and this 2019 Dodge Charger is way cool.The color is gun metal gray and carbon fiber.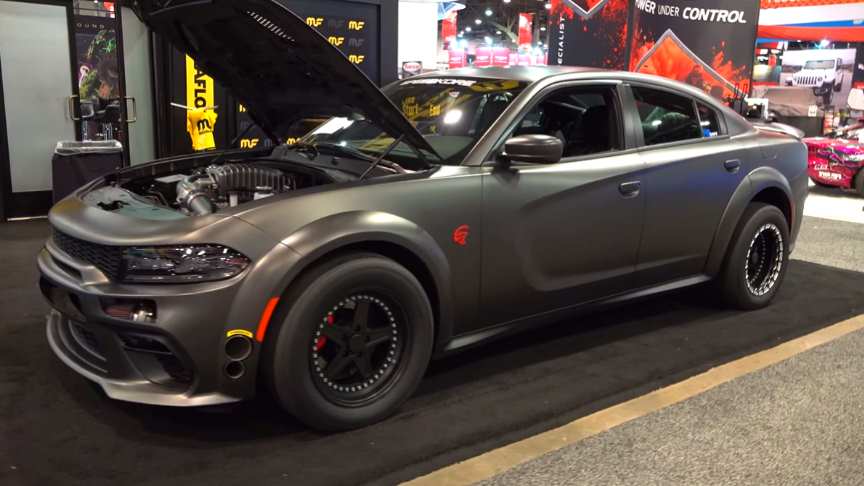 source/image(PrtSc): ScottieDTV
Several of the factory parts have been replaced with lighter carbon fiber one although from what I can tell it's still very street able.The interior is stock except for the addition of a roll bar and some race seats.I always say wheels are a personal choice and no one set will please everyone.
I would hope that drag slicks at all four corners for the reason of getting as much of that 1525 HP to the ground would make everyone happy.And if all that is not cool enough.Under the custom hood is the 6.2 L Demon Engine with the supercharger replaced by two turbos.
Advertisement
There is and always will be a debate what's better.Turbo or supercharger.I'm a fan of the turbo myself..Free power.I know.I know but a supercharger is instant.I will gamble to say the 6.2 L will get this 2019 Dodge Charger out of the whole.And when those turbos spool up..A split second later..Away you go!!via/read more: ScottieDTV