During the 2020 Supercars Owner Circle in Gstaad, I had the opportunity to see and film for my very first time the all new 2020 Koenigsegg Gemera Mega-GT. This beauty is the world's first Mega-GT and Koenigsegg's first four-seater car, and it's powered by a plug-in hybrid, three cylinders, three electric motors and 1,700 horsepower!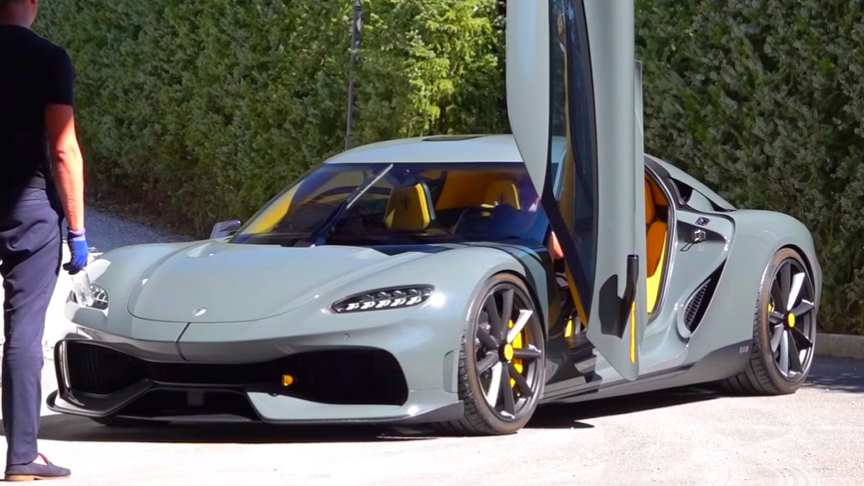 source/image(PrtSc): NM2255 Car HD Videos
The given combined peak output is produced when the engine runs on E85 fuel. The engine uses a system of solenoids to activate the intake and exhaust valves instead of conventional camshafts.
The engine also features cylinder deactivation with which it is claimed to be 20 percent more fuel efficient than a typical four-cylinder engine of the same displacement.The range on the 16 kWh battery pack is claimed to be 50 km (31 mi) and while in hybrid mode the range extends to 950 km (590 mi). The engine can run on both E85 bio fuel and gasoline and has a titanium exhaust system manufactured by Akrapovič.
Advertisement
The main design feature of the Gemera is the lack of a B-pillar and two large dihedral doors which open forward to allow easier access to the leather upholstered four-seater cabin. Creature comforts include four heated and four cooled cup-holders, driver assistance systems, four touchscreens (two 13-inch central touchscreens along with two additional screens for the side and rear view cameras).