A new chapter opens in Harley-Davidson's longest-running family, powered by the all-new Revolution Max 1250T. To call it the ultimate Sportster is an understatement. A legacy born in 1957, the Sportster has inspired racers, builders, and riders for generations. Today Sportster is reborn: delivering on a new promise of performance in a way only Harley-Davidson can do.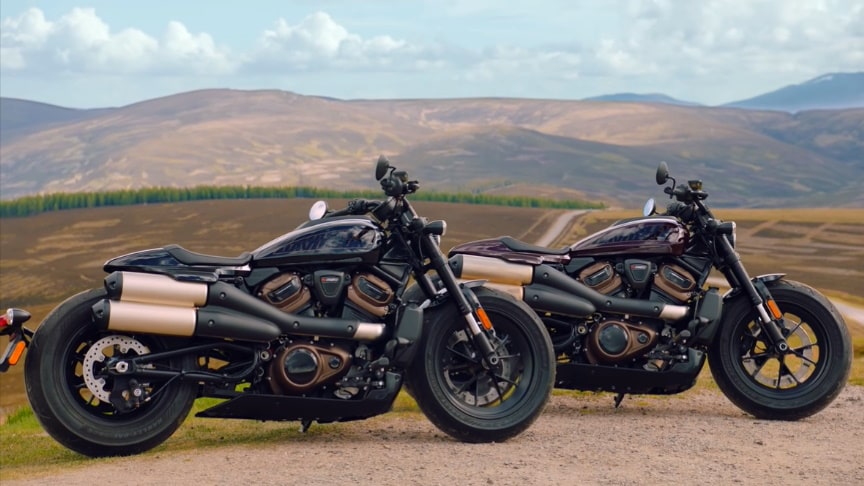 sopurce/image(PrtSc): Harley-Davidson
The Sportster® S model is designed to deliver a riding experience rooted in the thrill of unleashing extraordinary power in the act of dynamic acceleration, tempered by invisible technology. Stop light to stop light, corner to corner – on-demand torque produces an unrelenting, exhilarating blast of thrust and adrenaline.
The new Sporter S has a stocky, muscular profile and fat tires that look like balled-up fists.The new design encompasses the brand's acclaimed Revolution Max engine and aligns with the model's performance ambitions. The 1,252cc, 60-degree V-twin delivers 121 horsepower.
Advertisement
The riding experience can be tailored to conditions or preferences with selectable ride modes Sport, Road, and Rain, plus two Custom modes and H-D's Cornering Rider Safety Enhancements.This engine is aided by a tonne of electronic rider aids and is nestled in a unique modular tubular steel frame.//Harley-Davidson