Geothermal Energy Options is a full service geothermal heating and cooling company. We engineer, design and install residential and commercial systems and specialize in direct exchange geothermal. We are certified by BPI, IGSHPA, NYSERDA and part of Central Hudson's Trade Allies and The Connecticut Clean Energy Fund. All of our employees are trained and certified in every phase of the geothermal process.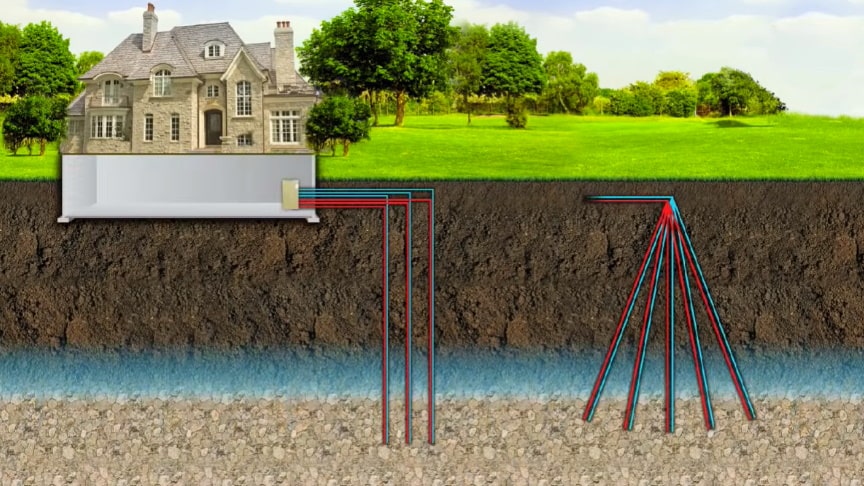 source/image(PrtSc): Christopher Ryan
It is our goal to supply our clients with well designed, well installed geothermal heating systems, sensible solar products, wind power as well as emerging energy saving technology. Use of this technology can help eliminate or reduce America's dependency on foreign oil, and fossil fuel products. With a range of equipment to suit as many needs as possible, we can accommodate nearly every type of new and retrofitted situation.
Geothermal Energy Options is committed to providing sound geothermal energy options and solutions for the residential and commercial building industries. Having over three decades experience in the construction and building energy industries, we offer complete turnkey services to our clients.
Advertisement
As a consultant, we offer building modeling and energy auditing services that identify your building's energy consumption and the potential for improvement. Our company can engineer and design for your home or businesses complete building system solutions that improve the building's thermal performance, interior comfort level and indoor air qualities. The result is a healthier building, with reduced annual energy consumption./Christopher Ryan