This is the 2023 Toyota Prius Prime, the forgotten luxury sports sedan. Today I'm reviewing this Prius Prime, and I'll show you all the many quirks and features. I'm also going to get behind the wheel of the Prius Prime and show you what it's like to drive.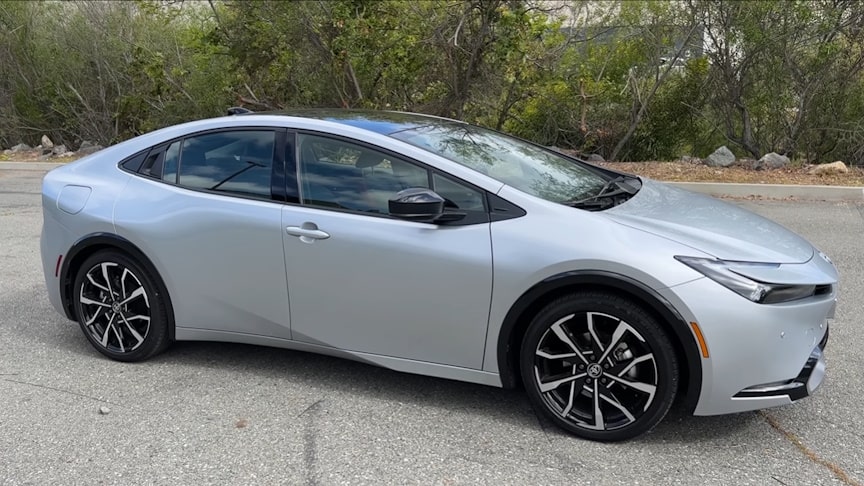 source.image: Doug DeMuro
Built on the second-gen TNGA-C platform, the 2023 Toyota Prius Prime PHEV has a wider stance and a lower driving position.The new Prius Prime builds upon the foundation of the standard five-seat and front-wheel-drive gasoline-electric hybrid Prius sedan
The 2023 Prius Prime's hybrid system develops 220 horsepower, which is a whopping 82% improvement from the previous model's 1.8-liter engine-based powertrain (121 horsepower). The result – 0-60 mph in just 6.6 seconds! The Prius Prime has three drive modes that allow drivers to finesse battery reserves or power: EV Mode, HV/EV Auto Mode, and Hybrid Mode.
Advertisement
This model is powered by a more powerful 2.0-liter M20A-FXS four-cylinder engine which is combined with the electric motor to generate a combined output of 164 kW 220 hp, an 82% increase over the previous generation and 13% more than the non-plug-in model, and offering a 0 to 97 km/h (0 to 60 mph) time of 6.6 seconds, according to Toyota. Now under the back seats, the 13.6 kWh lithium-ion battery pack has a more than 50% greater capacity compared to the previous generation.