Mitsubishi has unveiled the all-new L200 Triton, a midsize pickup with a fresh look and upgraded features. The vehicle comes in double cab, club cab, and single cab body styles, boasting a 60 percent increase in torsional rigidity. Its new high-tensile steel body is lighter, and the redesigned carbo bed facilitates cargo maneuvering. The Triton offers advanced four-wheel-drive systems with selectable modes for various terrains.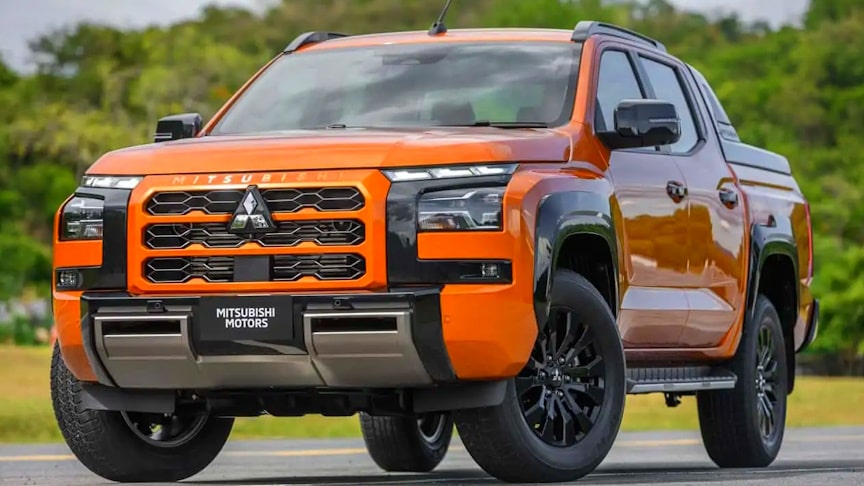 Under the hood, Mitsubishi introduces a new diesel engine with three power outputs. The suspension has been revamped for improved performance, and the interior features a functional layout with analog dials and convenient controls. The Triton is available in different colors and is set to hit the market after a 12-year hiatus. With its enhancements and capabilities, the 2024 Triton is expected to make a strong impact in the automotive industry.
The focus on the Triton's performance extends to the engine as well. Mitsubishi has introduced a new diesel engine, a 2.4-liter mill available in three different power outputs: 148 horsepower (110 kilowatts) with 330 Newton-meters (243 pound-feet) of torque, 181 hp (135 kW) with 430 Nm (316 lb-ft) of torque, and the most powerful configuration with 201 hp (150 kW) and 470 Nm (346 lb-ft) of torque. Depending on the chosen engine, it can be paired with either a six-speed automatic transmission or a shift-by-wire manual with the same number of gears.
Advertisement
Inside the cabin, Mitsubishi has put in considerable effort to bring the Triton up-to-date. Although it may come as a surprise, the dashboard still features analog dials, which are easy to read and provide a classic touch. The climate settings have separate controls, and there are convenient shortcuts positioned beneath the touchscreen. The dashboard layout is functional and straightforward, which is perfectly suited for a workhorse vehicle like the Triton.