Charlie built this beautiful off-grid float home in a remote channel on the west coast and has been living on it full-time for the past 25 years. His wife, Ellen, is a newbie to the lifestyle and joined him there 6 years ago. Together they have lived a quiet life in tune with the weather and the seasons.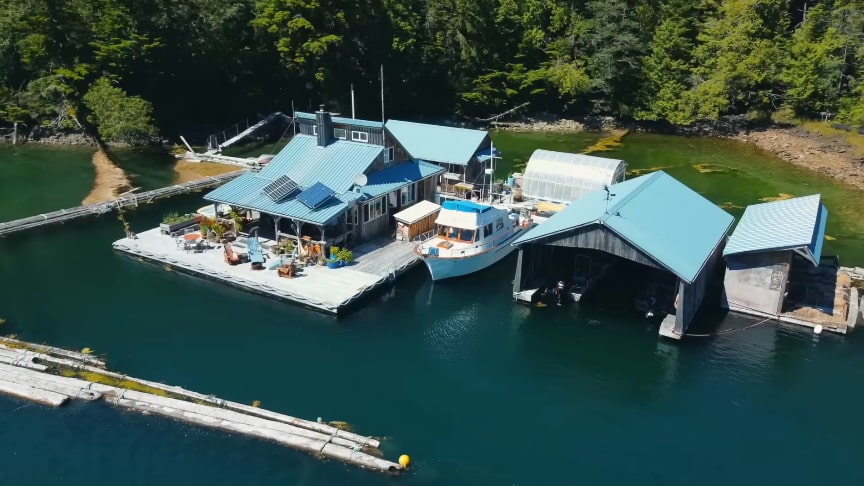 source/image: Exploring Alternatives
In this video, we get a peek at their beautiful home and some insight into the systems, the work, and the challenges that come with living this way.The couple relies on solar power for electricity (supplementing with a generator on grey days), they have a wood stove for heat, propane for cooking and laundry, and a composting toilet for their waste.
There is a floating greenhouse and some raised garden beds on the deck that provide approx. 50% of their fresh vegetables in the summer. The rest of their food is bought at the grocery store in bulk so that they can stay out for 6 weeks or longer at a time.
Advertisement
Their home is quite remote and it's water access only, so have a couple of open boats, and one enclosed boat for travelling in rough or cold weather. The couple says they sometimes have to wait more than a week for a weather window to make a safe trip away from the cabin./Exploring Alternatives