The mechanism inside your car window is so compact and smart that the window always moves straight and smooth. Also, you might have noticed that you're not able to move the window even if you try to push it down or pull it up manually.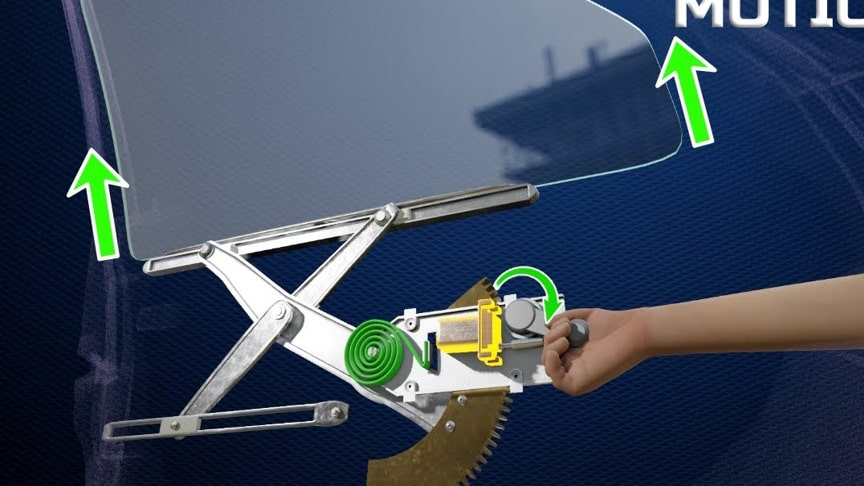 Are you amazed at how easily you can raise and lower your car windows by just pressing a button? There are three basic systems used to raise and lower car windows: mechanical linkage with scissor action; cable and pulley; or rack and pinion.Let's understand the tricky mechanism that controls your car window.
Power windows or electric windows are automobile windows which can be raised and lowered by pressing a button or switch, as opposed to using a crank handle.In a typical auto/light truck installation, there is an individual switch at each window and a set of switches in the driver's door or a-frame pillar, so the driver can operate all the windows.
Advertisement
These switches took on many different appearances, from heavy chrome plate to inexpensive plastic.When the driver presses one of the switches, one of the two side contacts is disconnected from the ground and connected to the centre power contact, while the other one remains grounded. This provides power to the window motor. If the switch is pressed the other way, then power runs through the motor in the opposite direction.