Chris and Helga Frost created a home based on surrounding themselves with friends and family, and not on maximizing property value or their own personal space.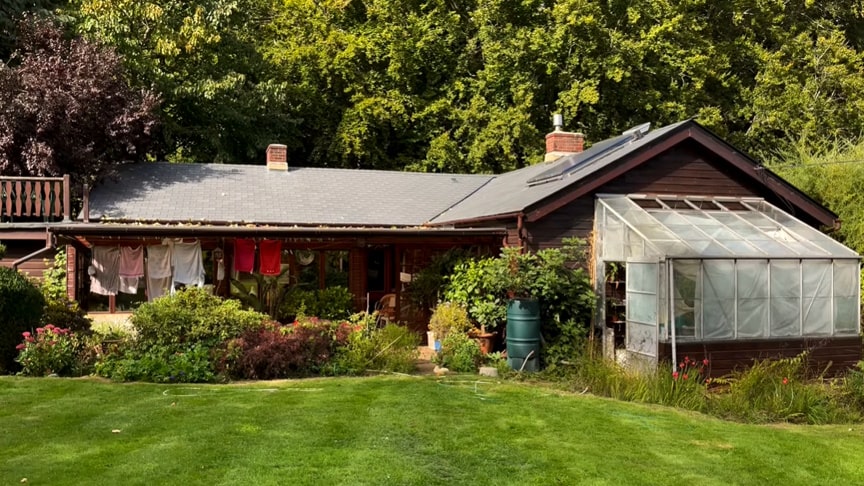 On land outside the English market town of Godalming, they've converted an 18th-century barn into a home for Chris' brother, two gardeners from Hungary, and their son (and his electronic's lab). Throughout the property are huts housing geodesic dome builders, allotment gardeners, and even a shed dedicated to a half dozen of Chris' friends who spend their days rebuilding classic cars.
The couple's own home is a tiny mashup of two WW1 prisoner-of-war bunkhouses that can grow for family reunions thanks to 4 sets of bunkbeds and a built-in hidden staircase. This hydraulically-powered staircase was Chris' invention, using a full water bottle for leverage, and it opens to reveal an attic bedroom.
Advertisement
When Chris' parents died and left them a large home with a lot of land, the couple chose to sell the home and invite friends and family onto the land to join their growing compound:
"My parents idea was that there should be a fence around everything," explains Chris, "But Helga and I decided that we'd fill it up with people because that was far more fun and as we get old you need a lot of people around you to help whenever you need help so loads of people keep arriving and the people that arrive just arrive because they're the sort of people that fit into this sort of place."