Putting a boat engine into a 1930 Bentley 8 Liter does not seem like a good idea, is it? The Packard-Bentley 'Mavis' is a creation of Chris Williams, a member of the British Sports-Car Club, and what he hides under the hood is a bestiality.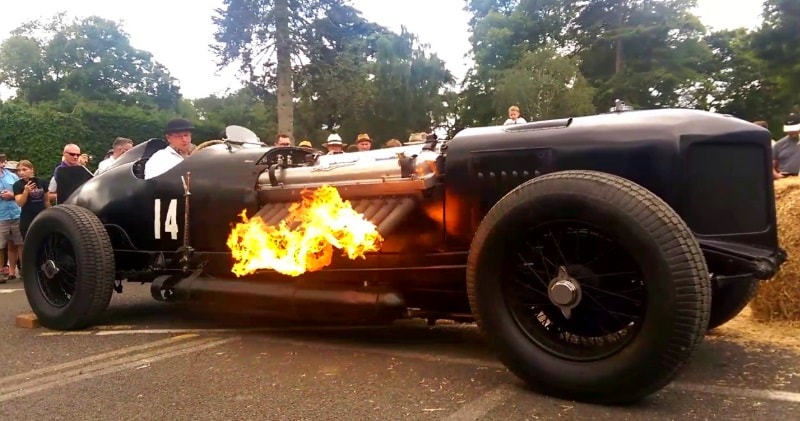 image/text credit: Classiccarbs.co.uk
The Packard-Bentley "Mavis" is a one-off vintage racing car built and driven by Chris Williams. It is powered by a 42 litre Packard 4M-2500 V-12, developing 1,500 bhp (1,100 kW) and 2700 Nm torque, sourced from an World War II marine military PT boat.
The car is based on a 1930 Bentley 8-litre Chassis. The engine has 24 exhaust pipes, however it only has 12 cylinders, this is because the engine is a twin-port design. The steering column is offset and angled to allow it to clear the huge engine block.
Advertisement
You can feel the warmth of the fire coming from the 24 exhaust pipes of this bad ass engine only by watching it run.Its also incredibly thirsty, the Packard-Bentley uses four gallons of fuel per minute when it's at full acceleration.