Tour this epic ultra custom medieval-inspired tiny house built on a 43′ long and 10.5′ wide gooseneck trailer.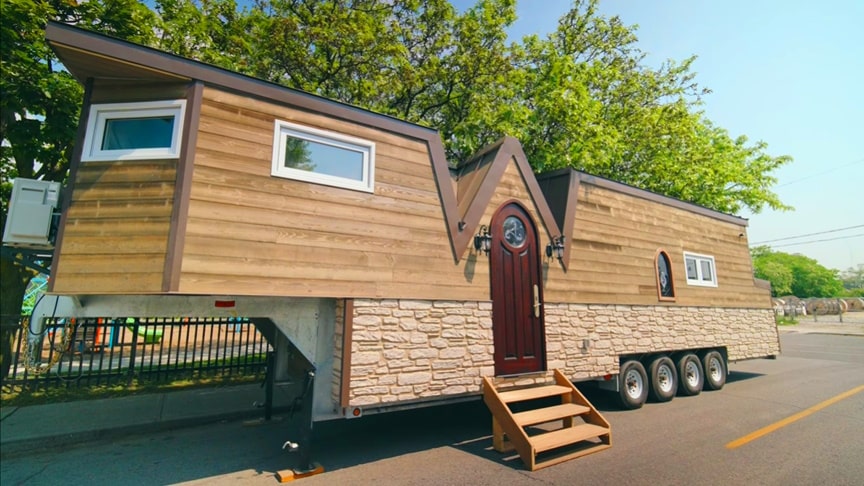 It has a functional entrance with loads of storage, a multi-purpose living room with space for relaxing, entertaining, and working from home, a bedroom that you can stand up in, a guest loft, a spacious kitchen with a tea and coffee nook, and a glorious bathroom with a soaker tub and makeup station.
The interior design was done around the homeowner's passion for the medieval era and for the colour purple!
Advertisement
There's a custom mahogany Tudor-style door, beautifully crafted stained glass windows, a chandelier, a Victorian vanity, dungeon-style wallpaper, and more. Not to mention purple tiles, purple ceilings, purple sinks, and more!