This tiny house has a storage bench and an electric fireplace, a combo washer-dryer, a galley kitchen, a beautiful bright bathroom, a storage staircase, and a loft with extra headroom and a railing.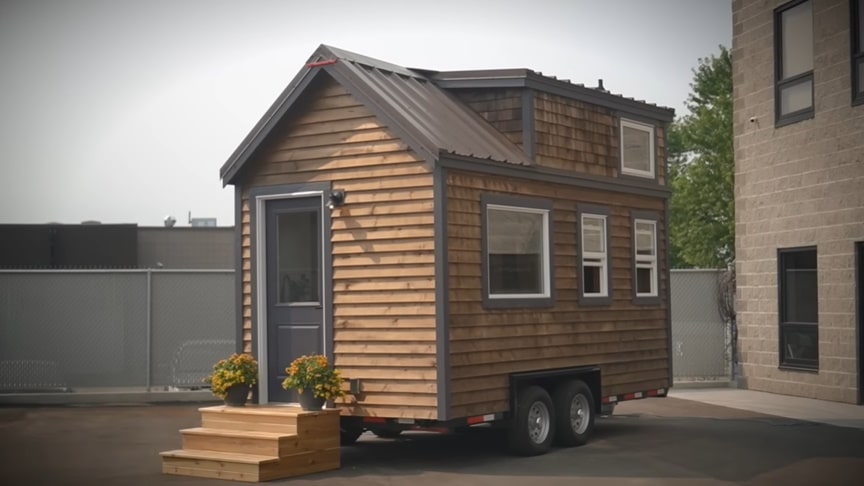 We loved getting to check out this tiny house and are glad we finally got to meet the Summit team and visit their workshop where all the magic happens.
We're touring an ultra-tiny tiny house with a classic floorplan that manages to fit all the essentials onto a super-compact 16′ trailer.
Advertisement
This is The Thistle model and it was built by Summit Tiny Homes in Vernon, BC. It has a lot of charm with a gable roof and cedar shake siding, and a cozy farmhouse-style interior design.