The Jeep Wrangler aftermarket industry has become a big one, and a huge percentage of Wrangler owners perform at least some form of modifications.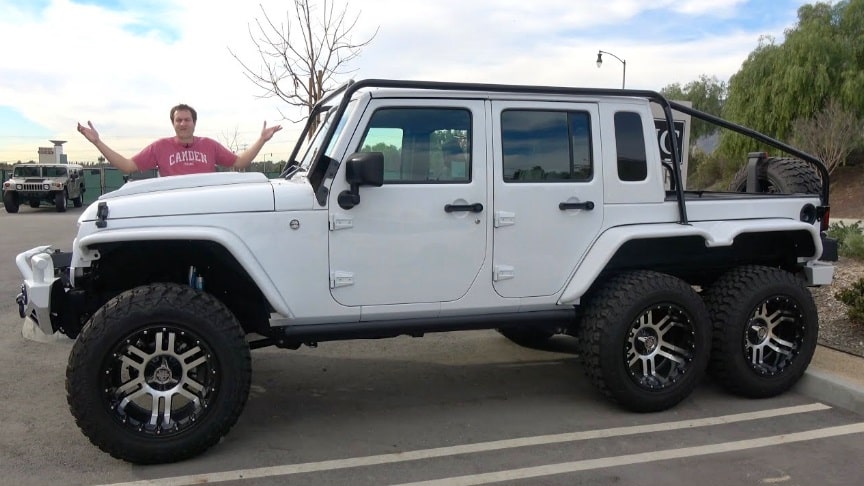 source/image: Doug DeMuro
This 6-wheeled Jeep Wrangler is insane. Today I'm going to take you on a tour of this 6-wheel-drive Jeep Wrangler and show you the quirks and features of a crazy Jeep. Watch the video where Doug Demuro reviews this crazy jeep.
Then I'm going to drive the Jeep Wrangler 6×6 and show you what it's like to drive this insanity on the road.Everything from fenders to bumpers and the cool carbon fiber grille are made in-house and fitted to the Wrangler.
Advertisement
he truck has the stock 3.6-liter V6, making 285 hp and 260 lb-ft, linked to a 5-speed automatic transmition.The Wrangler has retained a body-on-frame construction and solid axles.