In today's video I'll take you onboard the Mazzanti Evantra Millecavalli. The example you see here is still a prototype under development.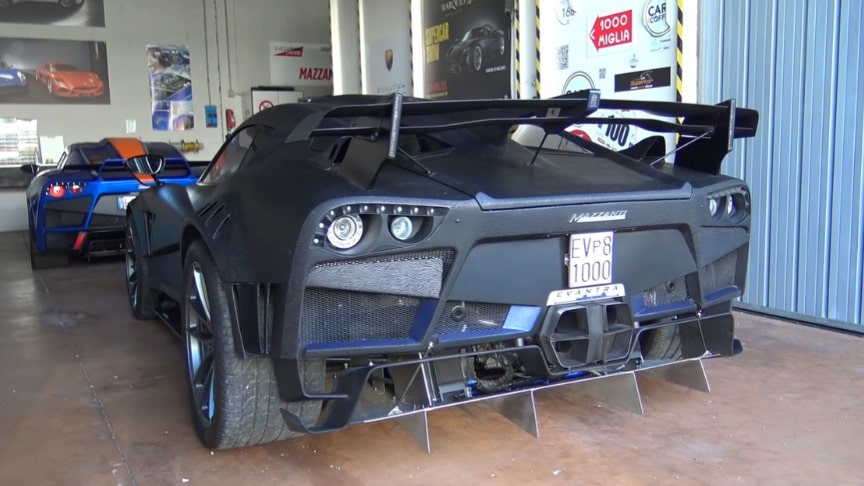 source/image: NM2255 Car HD Videos
And it features a Chevy LS7 7.3 liter twin turbo V8 engine which is able to produce a whopping 1200 horsepower! Make sure to turn up the volume and enjoy the video!
Powering the Evantra is an LS-based 7.2-liter twin-turbo V-8 making 1200 horsepower, sending power to the rear wheels via a six-speed sequential gearbox. Despite the forced induction, it makes a thunderous noise.
Advertisement
Combined with a specifically developed six-speed sequential gearbox, allows the Hypercar to destroy the 0-60 mph in only 2.7 seconds, reaching the speed of 250 mph, also thanks to the kerb weight of just 1300 kg. The opening of the doors gives a certain dynamism to the look of this Hypercar, even when it is stationary. The open doors remind of a bird of prey in the act of attacking its target.