The Yewnicorn tiny house was built by Rudy Triller on a used gooseneck trailer* which allowed him to put a bedroom only a couple of steps up from the main floor which we really liked because it eliminated the need for a ladder and a loft.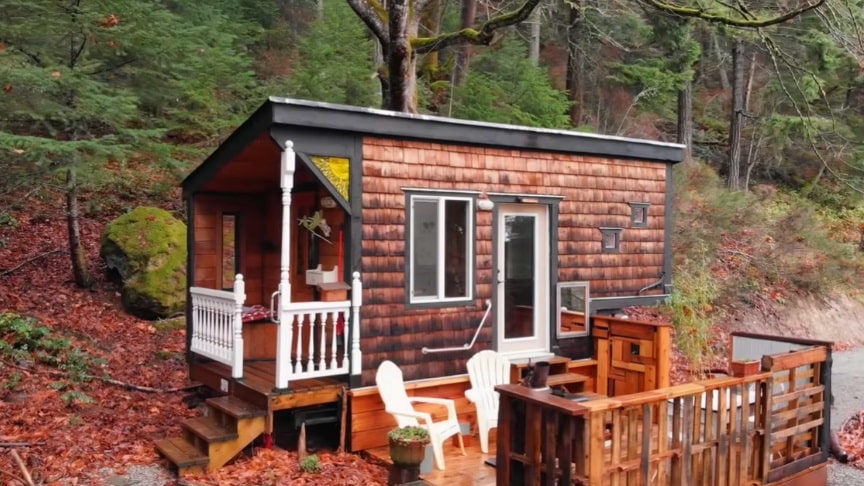 source/image: Exploring Alternatives
This micro cabin on wheels is 22.5 feet long including the gooseneck at the front and covered porch at the back. It has a full bathroom with a urine diversion toilet, stall shower, and space saving sink.The kitchen has a 2-burner propane stove, a bar fridge, full-sized sink, and some counter space with an additional triangle-shaped cutting board that comes in handy!
The bedroom is mostly enclosed but it didn't feel claustrophobic because of the high ceiling, the window, and the large doorway at the head of the bed.
Advertisement
This size of tiny house would probably be best for 1 person over a longer period of time if only because there isn't much storage, and it can be a bit of a pain to crawl over someone to get out of bed (but that would likely also happen in a loft depending on the orientation of the mattress).// Exploring Alternatives