Brit bike builder Allen Millyard has launched his biggest and best machine yet – a 500bhp monster powered by a V10 Dodge Viper supercar engine.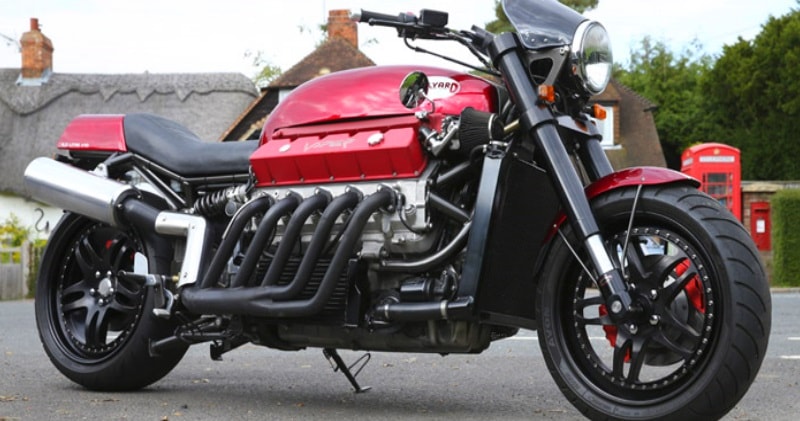 source: MCN – Motorcyclenews / image: hight3ch 
This is the Millyard Viper V10, a one-off custom motorbike fitted with the 8.0-litre V10 500bhp engine from a Dodge Viper. It's an awesome machine, but let's be honest: it's something awesome and a friggin' death trap all rolled into one.
It's supposedly street-legal with the '09 plate to prove it and is bare basics in true "muscle bike" fashion, packing no special suspension or unconventional design like a couple other monster bikes before it.The V10 really needs no special tuning to get that output so all you have to do is fit the engine into a frame,yeah, that's all.
Advertisement
Compared to a Boss Hoss, the V10 almost appears agile, relatively speaking. Millyard has built a lot of interesting customs over the years, like a V12 Kawasaki from two 1300cc straight sixes, among others, and he turns out all of this wizardry from his garage with fairly basic machine tools and a considerable amount of skill.