This tutorial shows you how to make a print of an original padlock key, and transfer it onto the lid of a food can. You can then cut out your own DIY spare key and use it to unlock your padlock. You might want to use pliers and safety gloves to do this project, and please be careful not to cut yourself.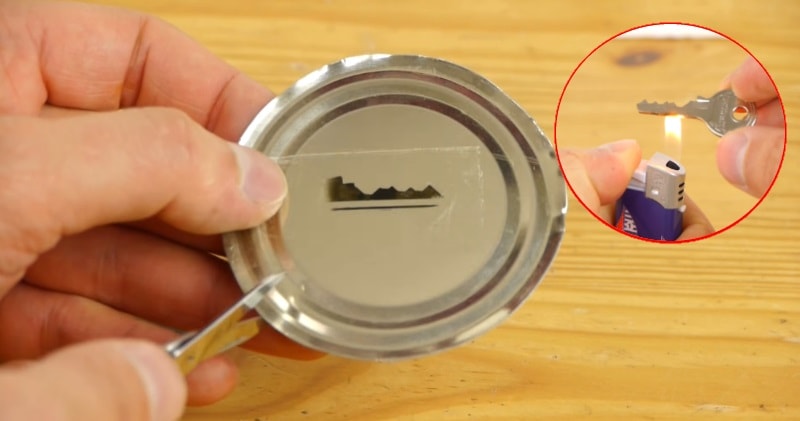 source/image: DaveHax
Take the original key and hold it above a lighter just long enough that it begins to char. Then press the dark part of the key against some clear tape.
Once you have your key outline, place on the lid of an empty food can and cut out your copy. Keep in mind, however, that this copy will be very thin and should only be used in an emergency.
Advertisement
When you do need to use it, hold as far down the key as you can, and turn slowly and carefully.This copying process is probably best for keys that go to very simple locks, like lightweight padlocks, cabinets, and diaries.