This week, we are in Vancouver, British Columbia where the city has opened up accessory dwelling unit living to help create urban infill in the form of Laneway Homes. Vancouver is one of the world's most expensive cities to live in and Laneway home's are one of the cities attempts at creating more alternative housing options.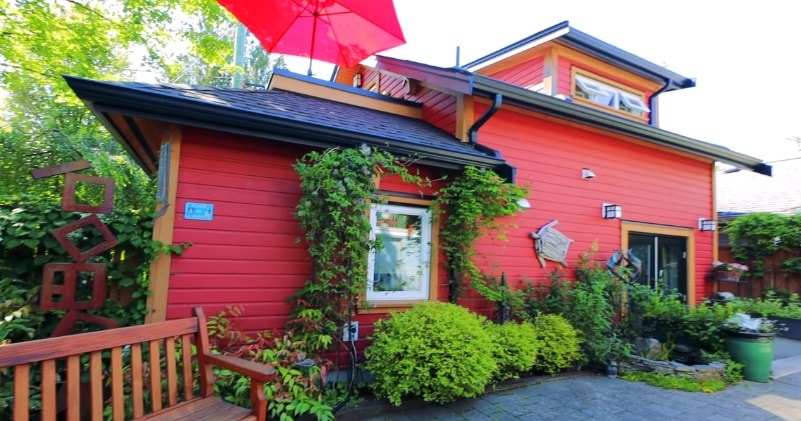 source/image(PrtSc): Living Big In A Tiny House
Scott and Tania were fortunate enough to be able to build a Laneway home in Tania's parents back yard, saving them from some pretty dire alternative options in a city where many have been priced out of the possibility of home ownership.
This form of Multigenerational living isn't available to everyone, as the cost of land in Vancouver is so high, but for those with access to the resource it's a wonderful option. A Laneway home is a kind of accessory dwelling unit (ADU) which is typically constructed in an urban backyard facing onto the lane.
Advertisement
This 498 square foot (46sqm) home is stunningly crafted and packed with some great small space design concepts. The home has everything the couple needs, from a wonderful open plan kitchen and living room, to the upstairs bedroom and even an office where Tania can work from home. All this is located right in the heart of Vancouver, giving the couple the ability to enjoy all the benefits of city living right at their doorstep.