The most insane Fiat in the universe as competitor of the European Tuning Showdown at the Tuning World Bodensee 2015.Presented at the Bologna Motor Show 2012, a Fiat 500 with a Lamborghini Murcielago engine, V12 6.2L 580hp and handcrafted by Oemmedì.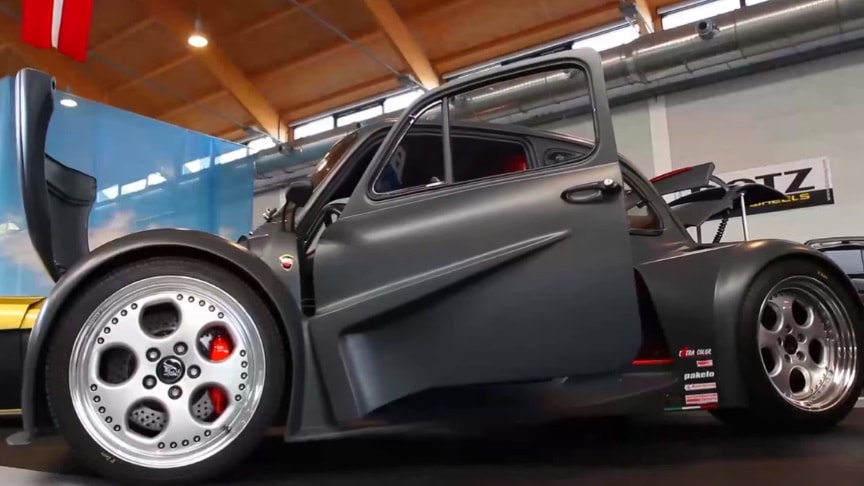 source/image: Summer of Tuning
The Italians from the auto restoration shop Oemmedi Meccanica have chosen the direction of the craziest car tuning – they specialize in installing engine used in supercars on the smallest and most modest chassis.Apart from the 6.2-litre engine, the new Fiat 500 also got the Murciélago's transmission and brakes. 18-inch wheels required new wings and arches.
All of those parts were handcrafted.The body and chassis are now two very different and hugely modified pieces of this mechanical marvel,the chassis is a complete custom-made unit made using an assortment of steel beams and braces, with a bit of a floor pan and a cradle for the engine blended in.
Advertisement
The final result of the process is almost uncontrollable and unthinkable- and what else would you want from a car with a ratio of approximately 800 grams of weight per horsepower?! But the sound of the car is simply magical, while the appearance breaks all the templates./nocarnofun