The Speedtail is McLaren's first ever Hyper-GT. Our most aerodynamically efficient car ever.And the fastest McLaren to date. With a pioneering 1070PS hybrid powertrain at its core. It brings together unprecedented levels of innovation and elegance to create a new benchmark in automotive design. And offers owners extraordinary opportunity for bespoke personalisation.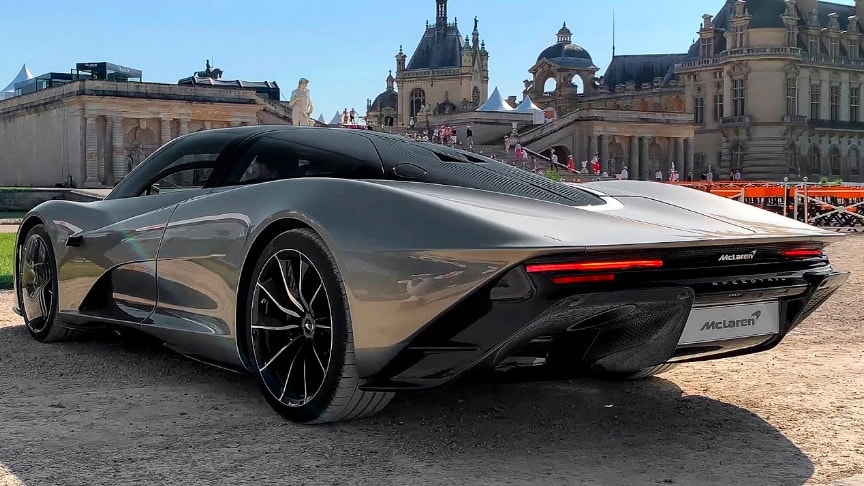 McLaren has not yet revealed the identity of the engine, but has stated that the Speedtail will use a hybrid powertrain and claims it generates 1,036 hp.The Speedtail uses a carbon fibre monocoque, with the passenger seats integrated into the chassis, as well as dihedral doors like other McLaren models.video by RoCars.
The cockpit of the Speedtail is an extraordinary place to be. Innovation touches every element. From the materials design, to the very layout of the interior environment. The heart of the Speedtail's interior is the driving seat. Quite literally. Its central position recalls our very first road car, the iconic McLaren F1.
Advertisement
It offers an unparalleled view of the road. And helps to create a unique sense of space and balance behind the wheel. A feeling that is amplified by a stunning use of glass. And the seamless, clean dashboard design. Welcome to the modern driving experience, reimagined in a truly incredible way.
Specs:
Engine: V8, 4.0 L, 746 Hp, 799 Nm
Electric Engine: 308 Hp, 347 Nm
Top Speed: 403 km/h
Base Price: $2.3 Million