Bridgehill car fire blanket provides the quickest and most effective way to extinguish a car fire by removing oxygen supply. Toxic gases and smoke are stifled immediately in fossil cars. Same immediate result is achieved in electric cars, whose batteries have not been affected by the fire.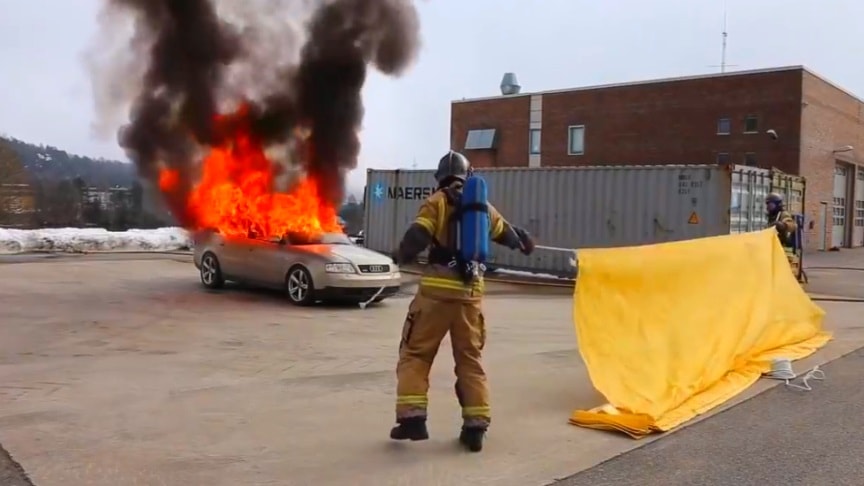 source/image: Bridgehill AS
Leave the blanket for at least 20 minutes for immediate and complete isolation of fire and smoke. Use the blanket to immediately isolate the fire and block the smoke. If needed, add another blanket on top. If the lithium batteries are on fire (you would hear that) please wait for the firemen.
They will use Bridgehill's unique and patented Lithium blanket, designed specifically for that purpose (the only one in the world and for professional use only).
Advertisement
The simplest and most effective car fire solutionThe fire and smoke are isolated within seconds of spreading the blanket over the car. Ideal solution for hotels, ferries, shopping centres, hospitals and other public areas with many human lives at stake.
These blankets are made from from the extremely fire resistant and 100% Eco-friendly material. The light weight designed 6 x 9 meter blanket can easily handle extreme temperatures. All you have to do is, simply drag it over the car and instantly choke out the fire.