In December CUSTOM WORKS ZON presented a spectacular custom bike based around the prototype of a new BMW Motorrad boxer engine.From the day of introduction, many pictures and articles were circling around the Internet.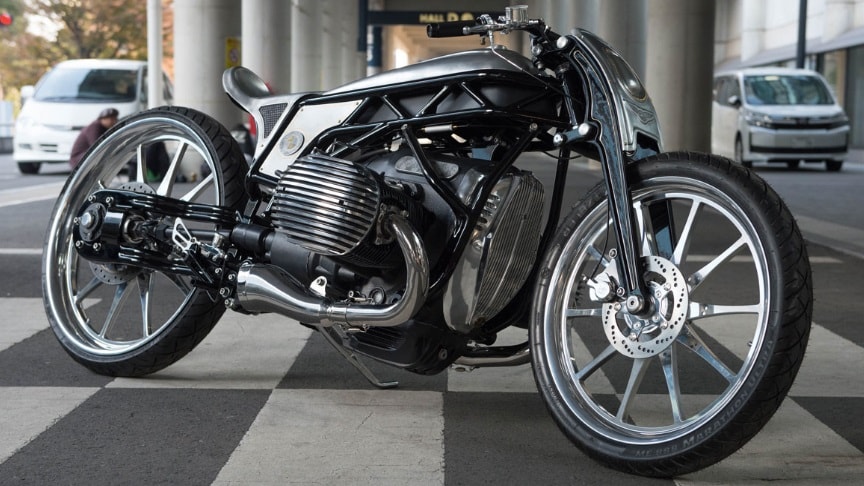 Now we have something special for you. Finally, this full video gives you the look and feel of this sensational custom bike called Departed. This is a first time ride out and we are more than happy to invite you getting a look at the fine craftsmanship of the famous Japanese customizing smithies.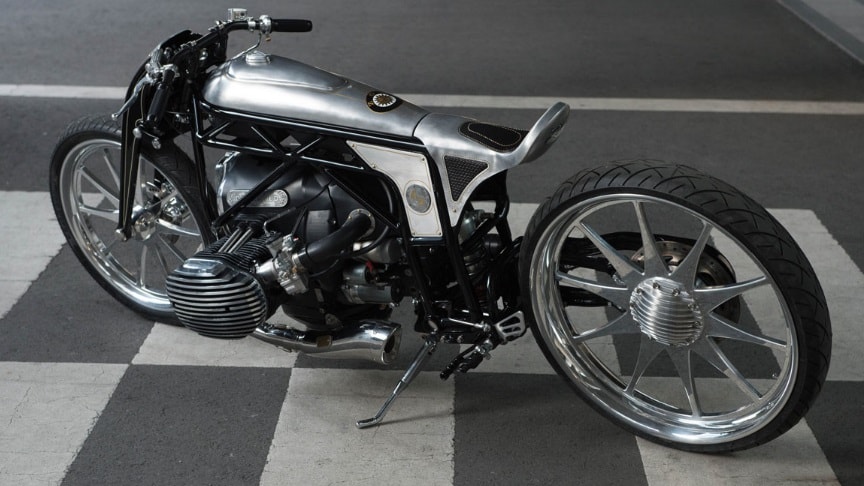 The Custom Works ZON team from Japan has received numerous awards for their custom bikes. With "Departed", Yuichi Yoshizawa and Yoshikazu Ueda once again cause a stir – and promptly there is the next price. The heart of the machine is the prototype of a completely new type of opposed-twin engine.
Advertisement
The custom bike combines classic styling, modern production techniques, and painstaking craftsmanship. Equally striking is the size of the wheels — 21 inches at the front and 26 inches at the rear.
Both are milled of aluminum and shod with relatively narrow tires.The engine hangs in an elaborately manufactured frame construction. The tank, seat unit and front trim panel are made by hand from sheet metal.
ENGINE
Type : BMW Motorrad R18 Concept, 4-Stroke, flat-twin boxer
Displacement : 1800 cc
Fuel supply : Two Dell'Orto 40 mm carburetors
Starting system : Electric
Driving system : Cardan shaft
Transmission : Six gear
Clutch type : Single disc