Ali Machinchy flies the 50% Bill Hempel Pitts of Simon Bartlett at the Joe Nall Week 2019.The Pitts Biplane is probably one of the most popular and easily recognizable biplane designs of all aerobatic airplanes.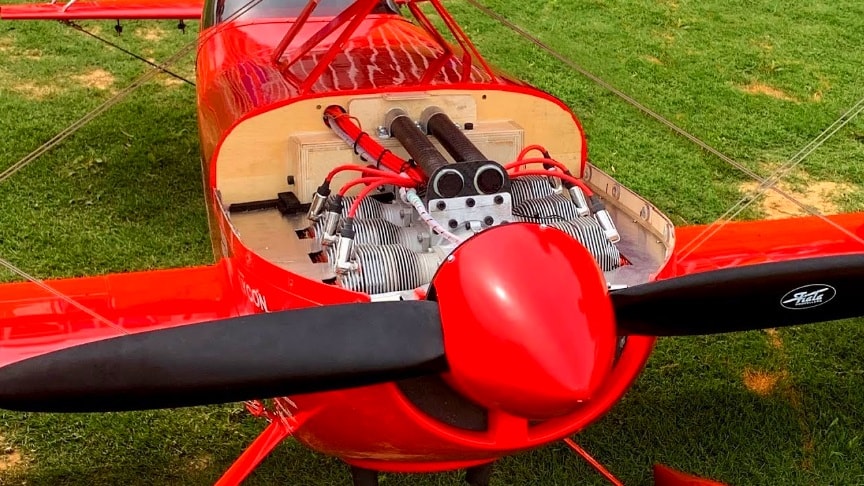 source/image: RCScaleAirplanes
The Pitts Special was originally designed in 1944 and has seen many design modifications and changessince then. One of the most unique features of this new plane is a whole new wing design with the leading edges incorporating a 7 degree sweep about 2/3rds the way to the wing tip and also the incorporation of an airfoiled stab and vertical fin with larger than normal control surfaces.
The KOLM M360FT 6 Cylinder Boxer 4 Stroke engine is suitable for models with a take-off weight of up to 50kg, and can be used for simple scale models through tow airplanes to aerobatic models.
Advertisement
Model Data:
Wingspan: 2.8 m / 110″
Lenght: 2.62 m / 103″
Weight: 30.5 Kg / 67.2 pounds
Engine: KOLM M360FT 6 Cylinder Boxer 4 Stroke
Propeller: Fiala 36/14 (needs a bigger 38/16)
Cortex Pro by bavarian DEMON
Jeti Centralbox 400