Built in Fountain Valley, California, the WaterCar Panther is a fully functioning car and boat, which can raise its wheels up and propel itself through the water at the flip of a switch.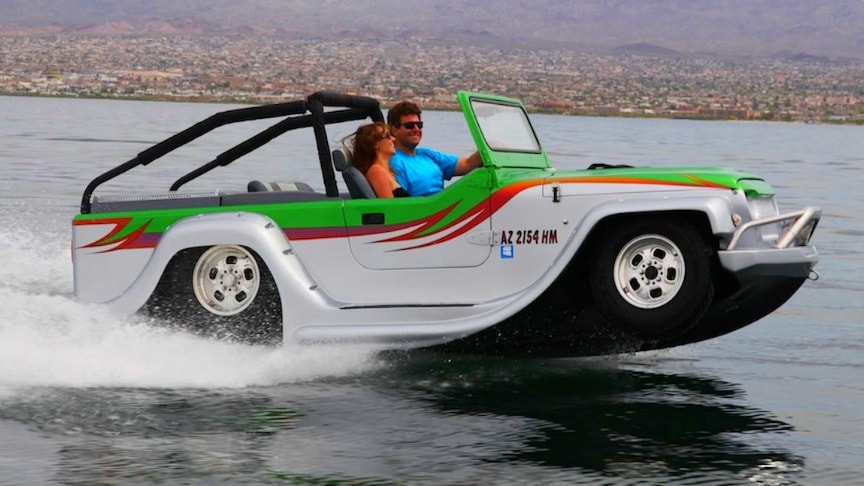 source/image: WaterCar
The Panther design is solely based on a Jeep compact SUV.The vehicle is constructed from lightweight steel for the chassis and fiberglass for the body.The Panther has a top speed of 85 miles per hour (137 km/h) on land and 45 miles per hour (72 km/h) on the water.
The Panther has three trim levels, with the top model equipped with a 3.7L 24 valve SOHC V6 VTEC engine which produces 305 HP similar to the second generation Acura MDX SUV.
Advertisement
The Panther can enter the water at 15 mph from either a boat launch or a relatively smooth beach.Then, with the transmission in neutral, a transfer case is engaged and the power starts going to the jet drive. Not to mention it's also off road vehicle too.