Building this Off Road Wheel chair out of two electric bikes was a super fun challenge, and ended up being much easier than I anticipated. With a few minor adjustments to the electric bikes, I was able to mount a seat 'chariot style' right between the two e-bike frames.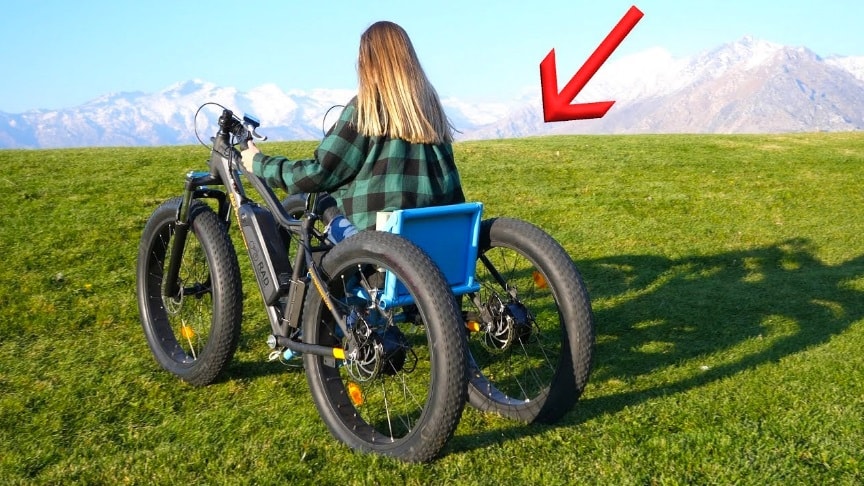 source/image: JerryRigEverything
This off road wheel chair goes 20 miles per hour, and should have a range of 20-30 miles. It cost me about $3,000usd (mostly the price of the bikes). About 50 dollars worth of metal for the seat, and about 3 full days to design and assemble the whole wheelchair.
Splicing two electric bikes together to build a powerful off road wheel chair was super fun, and a sweet surprise for Cambry.
Advertisement
A few bars of metal tied into the already naturally existing supports and holes on the bike makes for a great seat supports. This Off Road wheel chair has a top speed of 20mph and a range of about 20 miles. Watch the built video.