The design has become an iconic Hot Wheels looks, which debuted in 1969. This actually isn't the first time the Twin Mill has been reproduced. In 1998, the 30th anniversary of the Mattel brand, a real-life Twin Mill was commissioned.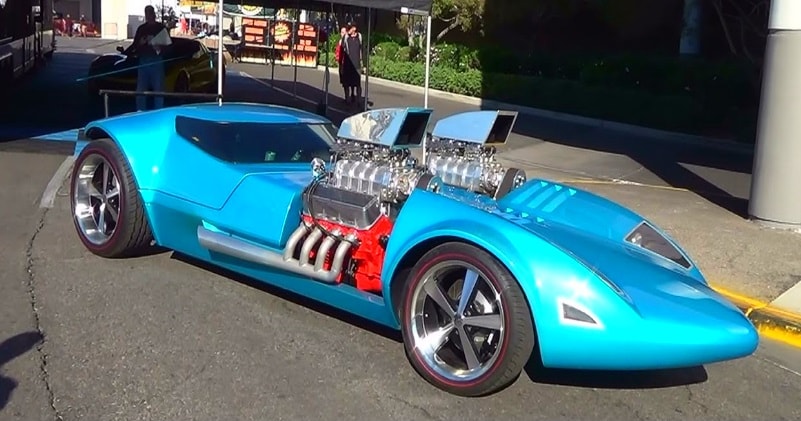 source/image: ScottieDTV
Hot Wheels designer Ira Gilford began concept work on what would eventually become the iconic 'Twin Mill', The design was unmistakable. This is a true recreation of the Hot Wheels Twin Mill toy, a standard from nearly any person's childhood.
And it comes with two Chevrolet big-block V8s engines, each engine provides 575 horsepower on pump fuel or as much as 1,000 horsepower when running on nitrous, with giant scoops up front, and big, wide exposed wheels in the rear.
Advertisement
The Twin Mill's beautiful, sleek body is absolutely cutting edge in terms of show car design, but with its twin blown big blocks coming out of the hood, it went above and beyond most everything that anybody was doing at the time.