ROVER S5 from "Smprobotics" robotic complex is designed for autonomous movement along pedestrian pathways and wireless transmission of video picture taken by built-in video cameras.The security robot consists of a wheeled chassis with electric motor drive, guided by automatic driving system, and of independent video surveillance system.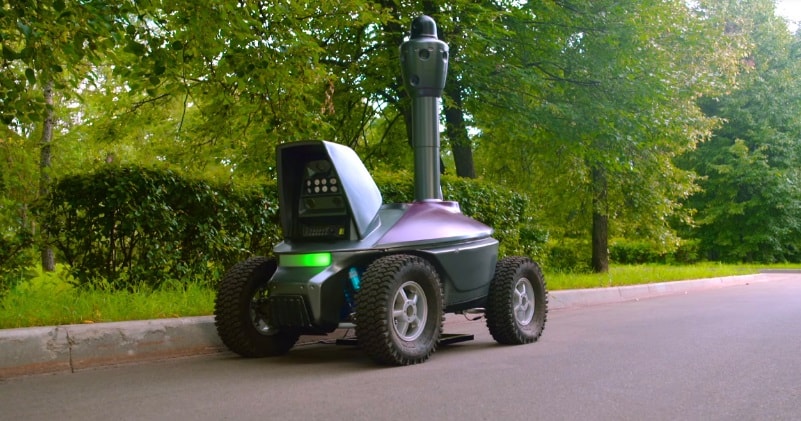 source/image: SMP Robotics
The system of video driving provides all-weather and day-and-night driving without operator guidance. While the robot moves along patrolling route, it transmits video picture taken by all-round surveillance cameras.
When it reaches observation position, its tracking system is activated, focusing the robot's turning camera on moving objects. Video pictures from all cameras as well as robot's location indicated on electronic map are transmitted to tablet PC of the operator or to the Internet.
Advertisement
Rover S5 UGV's is truly independent robot with a payload capacity of 35 kg are capable of attaining speeds of over 9 kilometers per hour,time of autonomous patrolling – 12 hours, operating range – up to 35 km, and can traverse over any sort of rugged ground. Automatic driving around obstacles and returning to recharge batteries.SMP Robotics