HA-MRC was produced in Kumertau (Russia) in 1978 as the 9th airframe of the 64th batch. After this helicopter, 19 airframes were built before the mass production ceased. MRC started her career as a crop duster helicopter in the fleet of MÉM RSz, Hungary.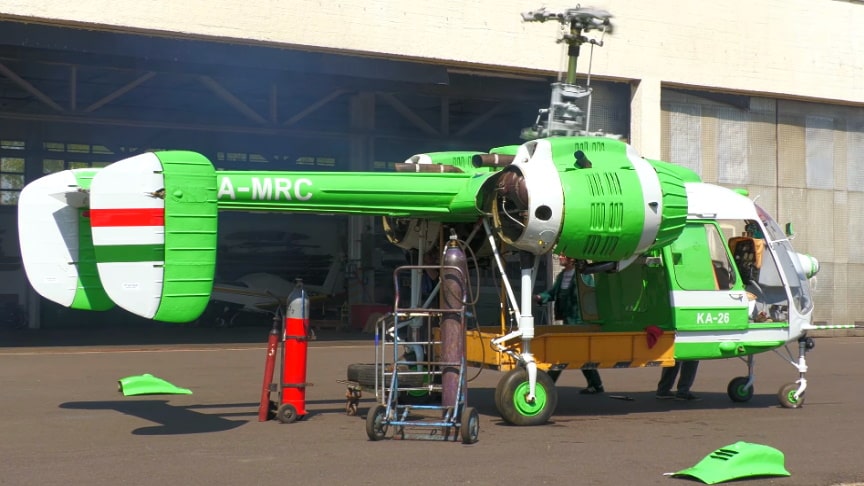 source/image(PrtSc): TomiAviation
In the mid '90s a private company bought her and she got to Cegléd with another Ka-26, HA-MPD, after many years, she was moved to another place in 2020. Next to the painting, many important tasks were completed during her last maintenance, she became a unique helicopter in really good condition.
Kamov Ka-26 is a multi-purpose, light helicopter, invented by N.I. Kamov in the middle of the 1960s. First flight of this type was in August 18, 1965, she was mainly used for training flights, agricultural tasks, passenger transport, cargo transport, pipe inspection and also for traffic controll by the State Automobile Inspectorate (GAI). This type has two Vedeneyev M14-V-26 petrol powered, four stroke radial engines with 9 cyl. and 325 hp each.
Advertisement
Thanks to the co-axial main rotor system this type is extremely benign, the vast majority of pilots loves and loved it to fly.Agricultural versions had pressurized cockpit, where the pressure was made by that "nose" on the front of the canopy, which is called separator. This thing pumped outside air through a carbon filter into the pilots cabin providing clean air./via/read more: TomiAviation