At the DFKI's Robotics Innovation Center (RIC), researchers are working on the development of new mobility solutions, such as the design of novel electric robot platforms or autonomous driving solutions powered by artificial intelligence for both urban and rural regions.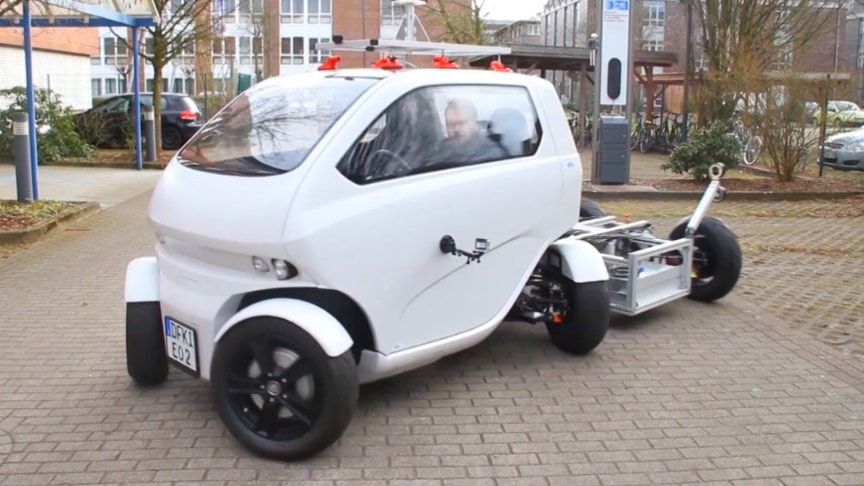 source/image(PrtSc): DFKI
The video presents the multi-purpose expansion unit for the robotic electric vehicle EO smart connecting car 2. With this vehicle, the researchers are pursuing a modular concept that allows for different modules to connect with each other, e.g. vehicle with vehicle or vehicle with trailer.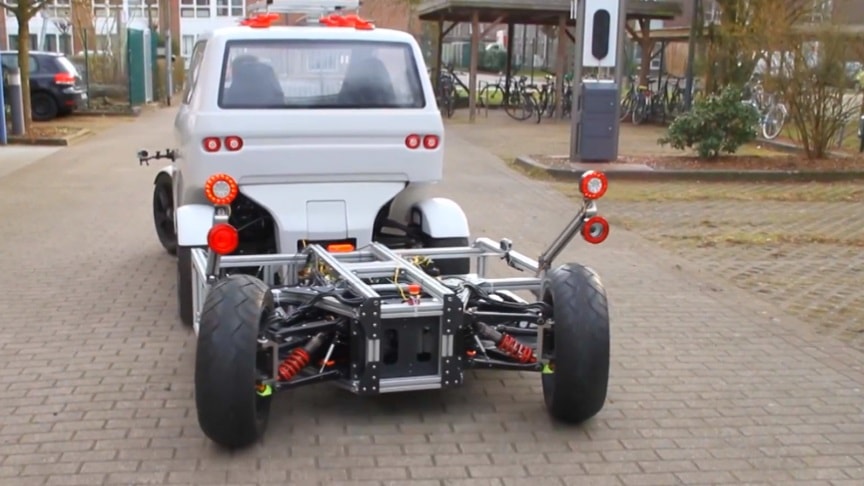 source/image(PrtSc): DFKI
Due to the new expansion unit – capable of acting as a trailer among others – the scientists have now been able to demonstrate the modularity of the EO smart connecting car 2 for the first time. The multi-purpose expansion unit offers the right solutions for individual transport requirements thanks to its enormous adaptability as a basic platform.
Advertisement
It can act as a trailer with loading area, a range extender or a passenger module. Furthermore, it can be adapted to individual needs such as space requirements or transport capacity. The unit can also be used in combination with other trailer modules.
Similarly to the EO smart connecting car 2, the extension module has been equipped with extended manoeuvring capabilities, enabling it to turn on the spot along with the vehicle and drive sideways. In the context of project SADA the module received funding by the Federal Ministry for Economics and Energy, project number 01ME14002A.