Phoo Chan is a talented photographer from California that mainly focuses on taking pictures of various types of birds. He has a passion for bird-related photography and many of her photos have been featured in National Geographic publications such as their magazines and books.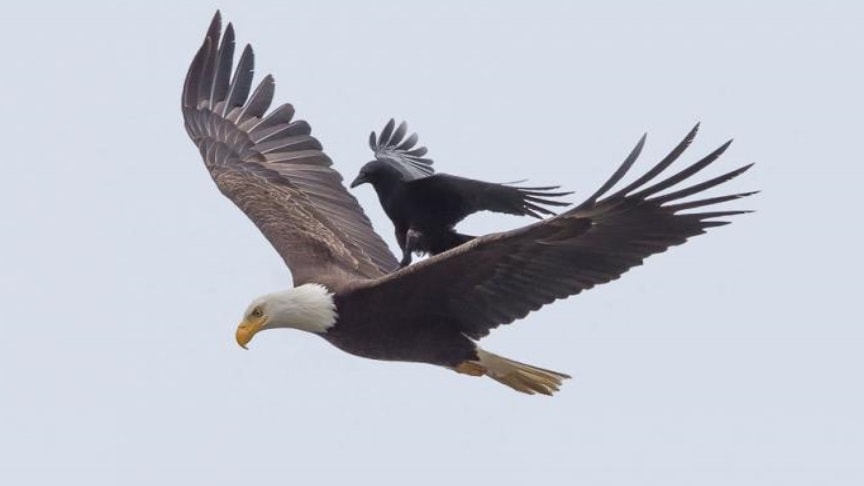 Image Credit: Phoo Chan, 500px | Twitter | Flickr
Crows are known for aggressively harrassing other raptors that are much bigger in size when spotted in their territories and usually these 'intruders' simply retreat without much fuss.
Advertisement
However, in this frame the crow did not seem to harrass the bald eagle at such close proximity and neither did the bald eagle seem to mind the crow's presence invading its personal space,Chan writes.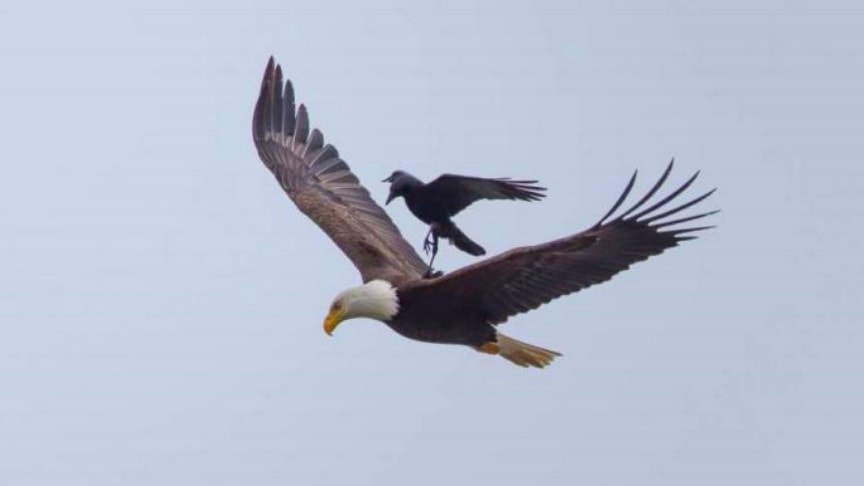 Image Credit: Phoo Chan, 500px | Twitter | Flickr
What made it even more bizzare was that the crow even made a brief stop on the back of the eagle as if it was taking a free scenic ride and the eagle simply obliged.More information about Phoo Chan and her bird related photography work can be found here.