Pontoon boats are great for cruising around bodies of water at low speeds.In this video I show you how I built this very functional folding pontoon fishing boat.The legs fold in for transport and fold out for stability in the water.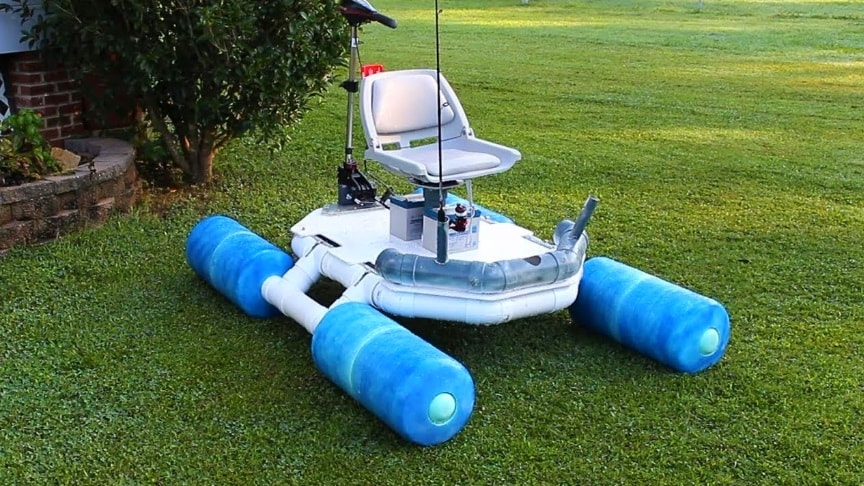 source/image: supergokue1
It's cheap to make and a lot of fun on the water. Get to those hard to reach fishing spots.Watch the video from supergokue1 for more info.
The video begins with a short intro showing the boat, and then takes us to the build.The boat was built of PVC pipe. Maybe not up to Navy specs, but this thing can be used as a fishing boat.
Advertisement
The parts and materials are easy to find, and if you are savvy, you can find most of these materials for free.The simple idea behind this craft was to build a frame out of PVC pipe.The boat runs on an electric motor powered by two batteries.This video is for entertainment purposes only. Don't try this project at home.