Do cell phones placed in a microwave still receive signals? What is the difference between microwave oven radiation and the signals used by your phone?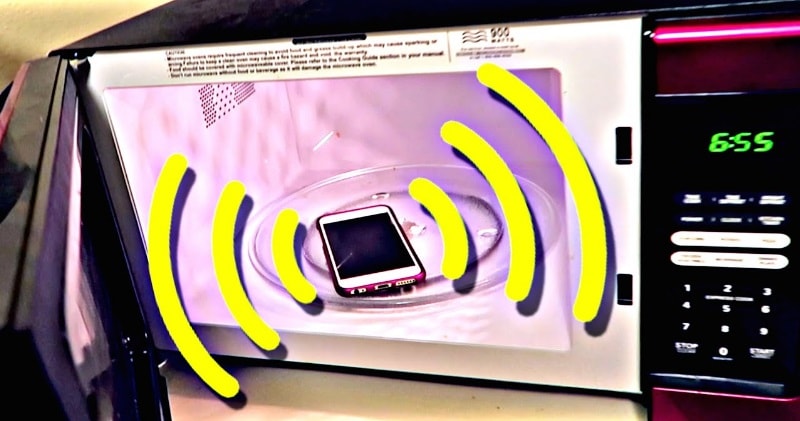 source/image: Physics Girl
The legend says that if you place your phone in a microwave and close the door, it will only be able to receive an incoming call if there's a leak. Watch the video by Physics Girl for more info:
In the video, Physics Girl places a phone in a microwave and calling it, thus demonstrating that the oven's protective casing is not impervious to radiation and that signals can still pass through.
Advertisement
The microwave is shielded by a a Faraday cage that is designed to block any microwave radiation.The surprising results show that the casing is not a perfect Faraday cage, which use mesh to block electromagnetic wavelengths from passing through.