Rc gliders are excellent for introducing newcomers to the hobby. This 1:1 "model" qualifies as scale, but it sure is impressive, both on the ground and in the air! Scratch-built and flown here via radio-control by Patrick Trauffer.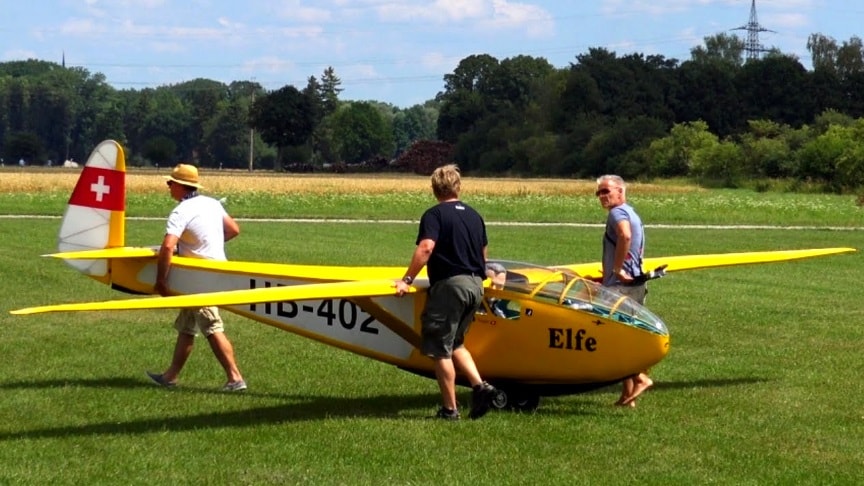 source/image: RCScaleAirplanes
The Elfe P2 has a 34.8-foot wingspan and weighs 143 pounds, and Patrick says that he spent 250 days (950 hours!) on this impressive project.
The real question is whether he'll ever get inside the cockpit and take to the skies! Well, technically speaking a glider is any motorless aircraft capable of stable unpowered flight, even if over just a short distance.
Advertisement
Flying rc gliders can be a very peaceful and relaxing experience. Typically flying speeds of such gliders are much slower than the speeds of powered airplanes and their stability gives the pilot plenty of time to react.
Model data:
Scale: 1/1
Wingspan: 10.6 m / 34.8 ft.
Weight: 80 kg / 176 pounds
The weight of original plane was 65 kg without pilot
Time to build: 250 days (950 hours)