The Square Four is a motorcycle produced by Ariel between 1931 and 1959, designed by Edward Turner, who devised the Square Four engine in 1928. At this time he was looking for work, showing drawings of his engine design to motorcycle manufacturers.//The Moto Channel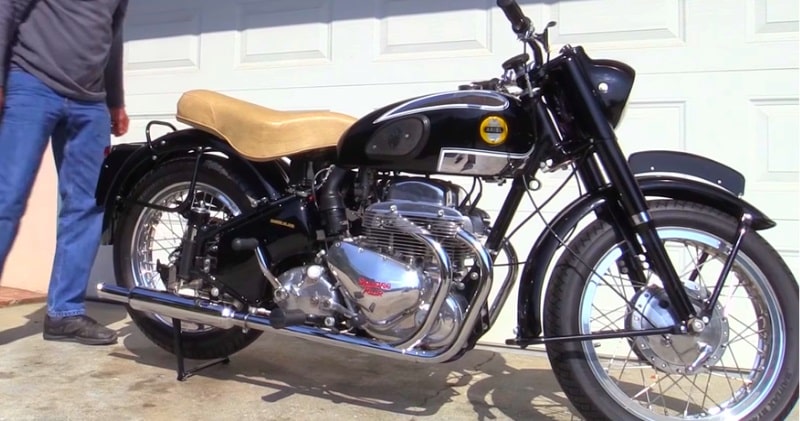 source/image(PrtSc): The Moto Channel
The Ariel Square Four is one of the most ingenious engines ever to power a motorcycle, with literally four vertical cylinders in little more than the space for two. Larry Horn of Huntington Beach, California shows us his 1957 Ariel Square Four MKII, which he restored himself.
In 1953, the 'four pipe' 997 cc Ariel Square Four Mk II was released, with separate barrels, a re-designed cylinder head with four separate exhaust pipes from two cast-aluminium manifolds and a rocker-box combined with the inlet manifold.
Advertisement
A redesigned frame provided clearance for the high-mounted, tall, car-type, SU carburettor.This 40 hp Square Four was capable of 160 km/h and it weighed 193 kg .