Archon SF-1 is an evolutionary unique aircraft, that utilizes the look of a modern fighter aircraft but lies into the Ultalight(EU)/LSA(USA) category. The idea behind the design is an affordable recreational aircraft that offers the impression and the feeling of a fighter aircraft.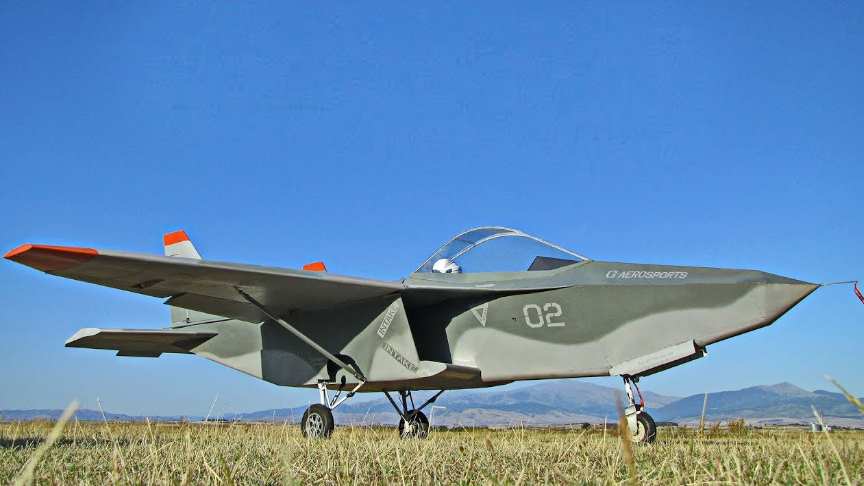 source/image: Spread Flying
It was designed and built in Greece, by George Iliopoulos. The maiden flight was made in July, 2009. Since then, it's been being test flown in regular basis and have received minor changes to improve the overall flight qualities. Needless to say, we are very impressed by its flight characteristics. It's a very pilot friendly, forgiving and most importantly, a pleasant aircraft to fly.Spread Flying
The standard engine mount is for the Rotax 503, 532, 582 engines.Alluminum alloy construction, light-weight and durable material, corrosion resistant, UV protected. Easy to work with.Basic skills and tools required to assemble in a small workshop.
Advertisement
30 years of ceaseless effort; designs, tests and optimizations gave birth to Archon SF1 for the most exciting flying experience. Don't miss the chance to build a UL like no other, sit in the cockpit and take command of a truly challenging aircraft for the most astonishing flying experience! Only the best becomes a Fighter Pilot… Take a seat inside the cockpit of your personal, modern "Fighter" and prepare for take-off.via/read more: Spread Flying
Specifications:
Wing Span : 7.25 m
Length : 8.00 m
Height : 2.20 m
Net Weight : 205 kg
Gross Weight : 300 kg
Fuel Tank Capacity : 45 lt
Engine Type* : 40-130 hp
Propeller Diameter : Max. 1,60 m
Stall Speed : 65 km/h
VNE : 210 km/h
VNO : 180 km/h
VA : 155 km/h
VFE : 110 km/h
Load Factor : +4 -2 G
Take-off Distance : 200 m