Designed from inception with safety and simplicity at the forefront, the AIR ONE is bringing to the world a new class of personal electric aircraft.AIR is revolutionizing everyday mobility for everyday people, empowering individuals to seize the power of personal flight. Combining aerospace innovation with the maturity of automotive technology and uncompromising safety standards, AIR's first-of-its-kind eVTOL offers the ground-breaking opportunity to easily "drive the sky."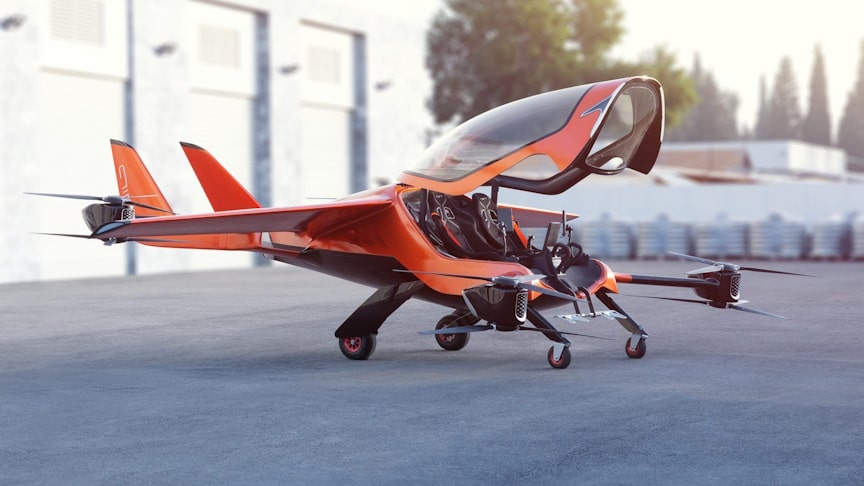 source.image: airev.aero
Designed from inception with safety and simplicity at the forefront, the AIR ONE is bringing to the world a new class of personal electric aircraft.The AIR ONE can be charged at home using an installed adapter. Users will also be able to charge their AIR ONE at public EV fast DC charging stations with a standard CCS plug. Charging from an EV AC charging station is possible using a portable adapter that fits inside the AIR ONE's luggage compartment.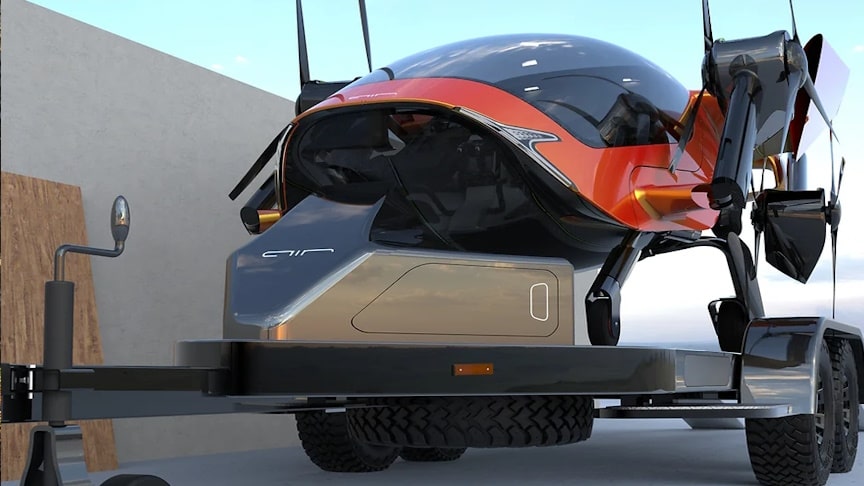 source.image: airev.aero
The aircraft is powered by eight electric motors, and uses eight pairs of rotors to fly at a max speed of 155 mph (249 km/h) and a max range of 110 miles (177 km).The AIR ONE is designed to fit into a trailer for extended transport. Customers will be provided an option to purchase a custom trailer for their AIR ONE.Folding the wings is extremely simple due to AIR's patented folding mechanism. The entire folding process can be completed by a single person in 5 minutes.
Advertisement
The AIR ONE operates on "Fly-By-Intent™" technology- meaning that the aircraft is constantly maintaining a safe flight envelope and mitigating hazards. Simply point the AIR ONE in the direction of intended flight with the center joystick, and enjoy the flight as the aircraft maintains its direction, speed, and altitude until prompted otherwise. The design includes a secondary control stick to be used for flight training missions and as needed.
With a maximum payload capacity of 250 kg \550 lbs, The AIR ONE offers ample room for luggage and personal belongings. Travelers can utilize this space for various purposes, ensuring a seamless and comfortable journey. Passengers can store their suitcases, backpacks, and other travel essentials securely within the AIR ONE cabin.