Fruit collecting devices by Huemer Maschinenbau save you the effort of picking up windfall such as pears, apples and apricots. Fruit collectors are available in various models.Type 800 fruit picking devices with two containers are made to easily collect fruit for pressing.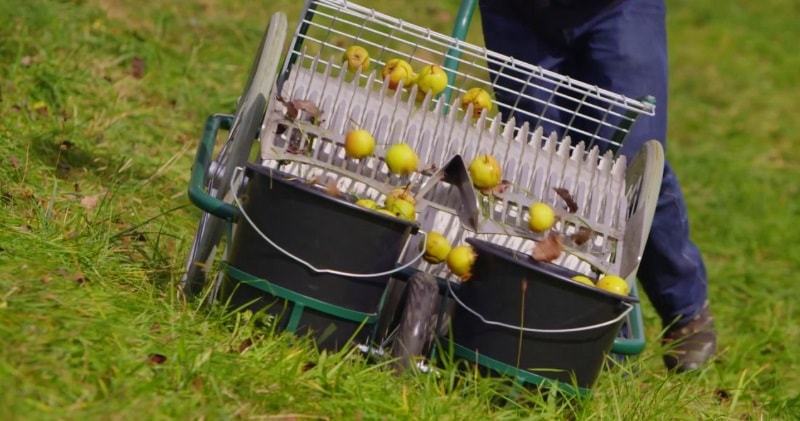 source/image: Obsterntetechnik Huemer
These devices, also known as fruit collectors, have an absolute working width of 62 cm and tow windfall into two buckets of twelve litres each.
The height can be adjusted depending on the size of the fruit and the ground, automatically reducing the amount of energy required.
Advertisement
The steering handle and bolt drum were devised to be vertically adjustable to make the Type 800 fruit picking device / fruit collector with 24-inch full-cushion tyres easy to handle. The device by Huemer Maschinenbau can also be used on hillside locations picking up fruit with calibres of 3 to 15 cm quickly and neatly.