They are a set of 24 unique homes with great charm. The philosophy that guides the project is to get a group of houses self-sufficient CO2 = 0, which serve as a model for the development of new buildings. The passive architecture of the houses integrates also renewable energy.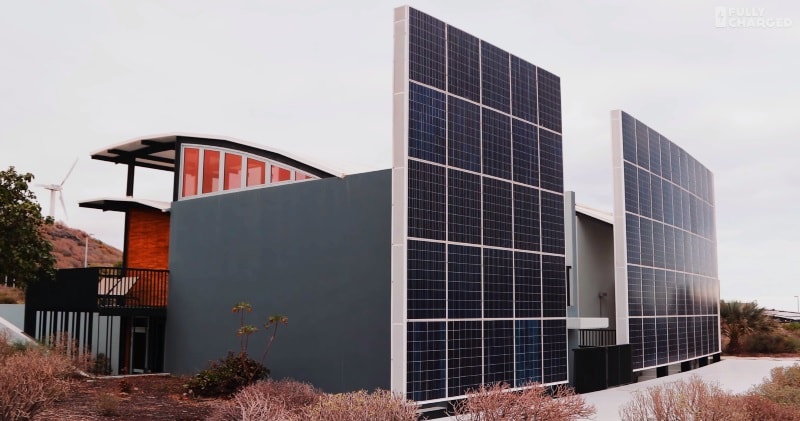 source: webtenerife / image(PrtSc): fullychargedshow
The project is managed and supported by the Technological Institute of Renewable Energy and was created from an international competition and has basically a scientific aim.The uniqueness of the project is that besides lodging in unique houses and surroundings, you will help to test the solutions that other people will enjoy in the future.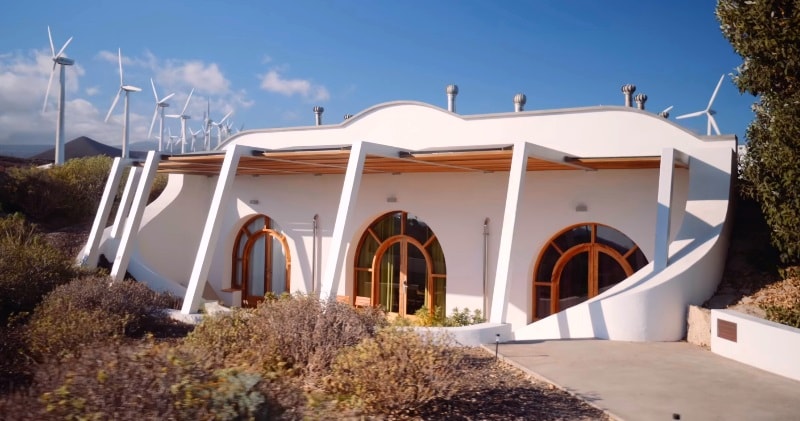 source: webtenerife / image(PrtSc): fullychargedshow
The development is located in an exceptional and peaceful enclave, that has been respected to the maximum, between sea and mountains.It consists of 45,000 m2 covered with native vegetation that fills the place of pleasant scents.
Advertisement
Apart from the atlantic sea, the place has small water touches, ponds or ditches that brighten and improve the atmosphere of the houses.A brief scooter ride around the extraordinary project at ITER on Tenerife./ iter.

And that all of those wind turbines and solar panels (with capacity of 13MW and 41MW respectively) create enough electricity to power an impressive 10% of the entire island's electricity needs.A really impressive display of what is possible.The result is amazing and friendly, each home has character and style.