Phoebe and Luke have constructed a spectacular tiny house for themselves. It's modern, beautifully built and enjoys a wonderfully spacious design. Totally off the grid and parked up on a friends farm, the home is surrounded by captivating rural views and is certainly an enviable place to live. With the explosive cost of housing and affordability across the board at a remarkable low, it's tough for young people to get ahead in life.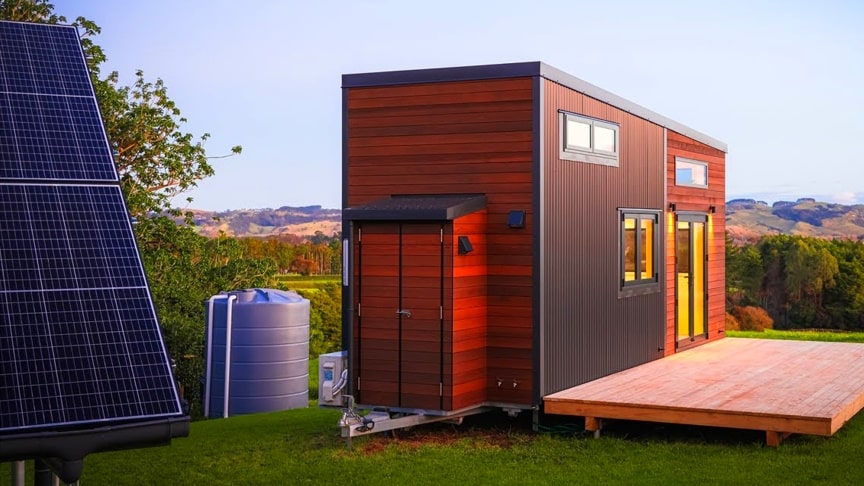 source.image: Living Big In A Tiny House
Especially if you've been to University, most people start their adult life in debt and have to dig themselves out before they can even consider getting onto the housing ladder. This inspiring young couple on the other hand chose to do things a bit differently and constructed their own tiny house on wheels while they were finishing their degrees, giving them a debt free home to move into and a phenomenal start to their independent adult lives.
With very little prior building experience, constructing their own tiny house was a huge learning curve for the couple, but the result is impressive and has provided them with construction skills which are bound to be abundantly useful going forward in their lives.
Advertisement
This tiny house is paired with a massive solar system and is totally off the grid. An impressive array of solar panels and a great sized battery bank insure the house always has an abundance of power.