Microletta is a three-wheeled electric motorcycle that can be driven (up to 80km/h) with a car driver's license. Those dual front wheels make this scooter much safer in curves and allow for a shorter braking distance.Compared to a normal two wheeler the two tilting front wheels of the Microletta ensure a much shorter braking distance and minimise the risk of a slipping front wheel on wet and icy roads.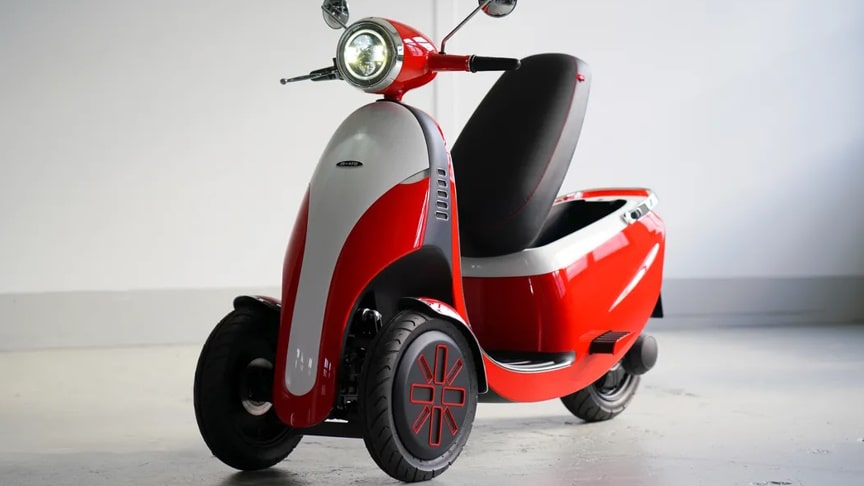 source.image: Microlino
The Microletta is still just a concept at this point.It's powered by two swappable batteries, with a claimed range of 100 kilometers, or 62 miles. They'll allegedly charge in just four hours, and the manufacturer says this scoot's top speed is 80 kilometers per hour or nearly 50mph.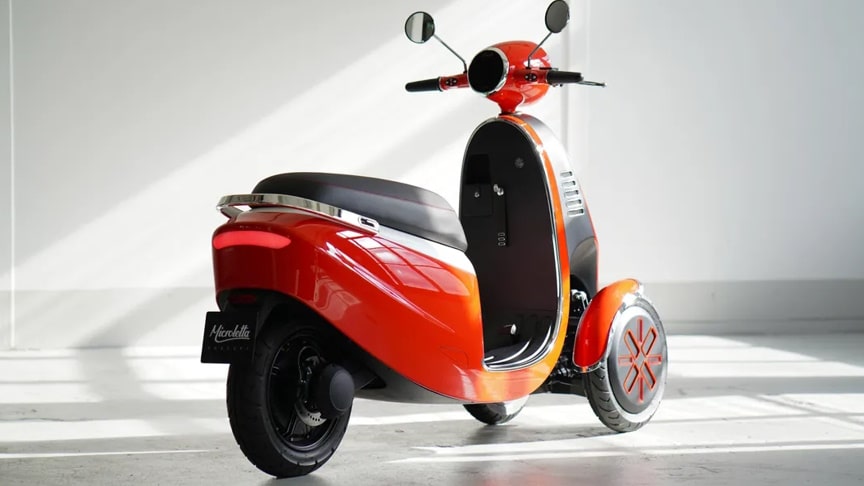 source.image: Microlino
When stopping at a red light or driving at low speeds in traffic you will never have to step down with your feet again. Due to the semi-blocking of the tilting mechanism the Microletta won't tip over even at a full stop.
Advertisement
Closer look at the new Microletta, the little sister of the Microlino. It is an electric three wheeled scooter with exchangeable battery that can be driven with a car drivers license.
Normal electric scooters are missing something nowadays. Speed! Like the 45 km/h two-wheelers, the Microletta can be driven with a car driver's license but is not restricted to a speed limit and goes up to 80 km/h.