Knowing clever tricks and tips to make the mundane issues in life easier, leaves us with more positive energy to tackle the big stuff.The humble hammer is a go-to for most home improvement projects. But did you know it can do more than just pound nails? See what else this good ol' tool can do.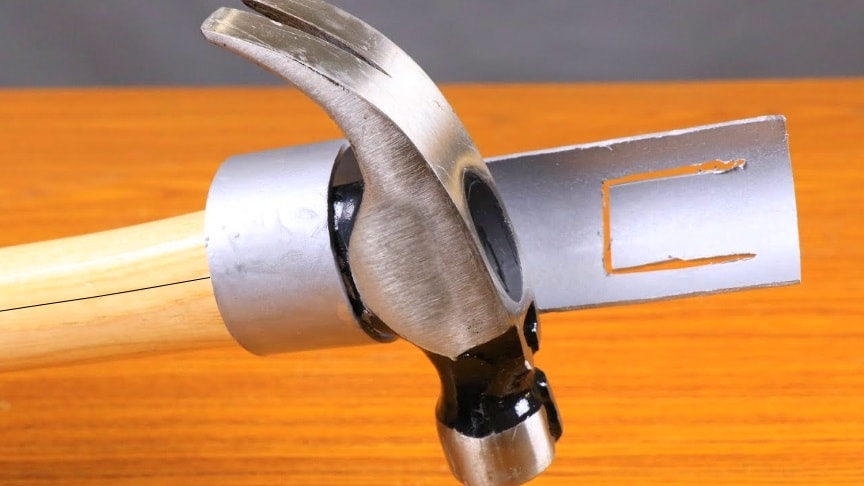 source/image: o SHOW o
Here are some of those uses including: demolition, chopping, measuring, bending, digging and more.Today I Show You 6 Amazing Hacks Of Hammer. This Is Very Useful Hacks While Using Hammer. I Hope You Enjoy This Video.
Next time you're nailing, do it in style with this sturdy but stylish hammer holder. To make one, use a hacksaw or band saw to cut away one side of a 6-in.-long piece of 2″ PVC pipe, leaving 2 in. at the bottom to drop the hammer into.
Advertisement
To create belt slots, drill 1/4-in. holes in two lines and clean out the waste between the holes with a rattail file. That's it—drop in the hammer and enjoy its easy-to-reach location.
Shove a screw driver under the hammer head to protect delicate surfaces, like cedar decking or any other finished surface. For a straight pull, size the screwdriver so the pivot point is as close to the nail as possible.