These alternative eco-homes have been growing in popularity since the 1970s and are built from upcycled materials that are packed with mud or set into the ground – hence their name.They utilize passive solar heating, rainwater harvesting and water recapture, and self-contained sewage treatment.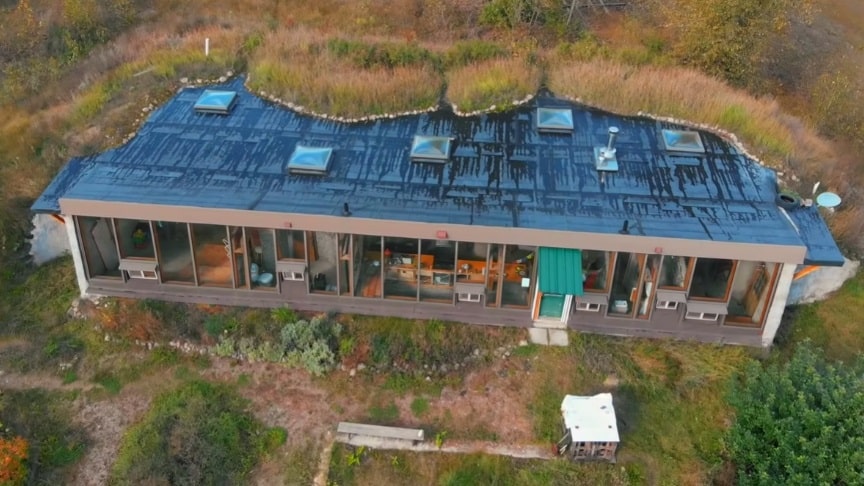 source/image: Exploring Alternatives
Not only do these houses take advantage of sustainable design, but they also look unique and futuristic.Mark is a structural engineer who works on alternative structures and is currently the caretaker of the Darfield Earthship in BC.
He's been living there for nearly 2 years,and is also in the process of designing several Earthships so he is an incredible resource.
Advertisement
We're grateful that we had a chance to spend an afternoon picking his brain about his experience living in an Earthship, and learning how they can perform in Canada's extreme climate (spoiler alert: it varies!).