One of the core principles of tiny house design is to think three dimensionally. To make the most of the space, the ability to create zones and levels in a home is essential. In this weeks episode, we travel to Corella, outside of Brisbane to visit an architect who has designed an exceptionally clever tiny home for her, and her family.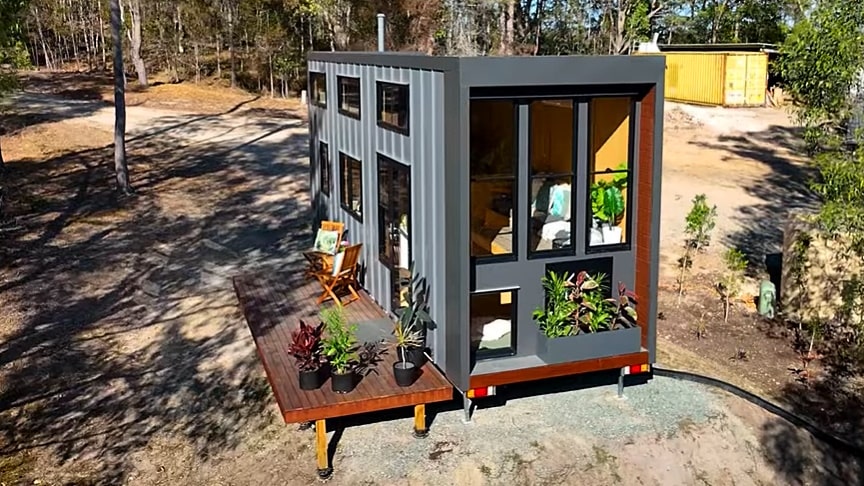 source.image: Living Big In A Tiny House
From the exterior, this is immediately a striking tiny home. With an imposing height and vertical standing seam metal enhancing its presence, it's a joy to behold. Large windows have been used to fully capitalise on the dramatic views of the vast regenerating bush surrounding the home.
Immediately upon entering this tiny house, you can see it's different. There's a tremendous amount going on in this home, with two different sleeping rooms, a large kitchen, lounge, bathroom a loft net and abundant storage.
Advertisement
It even features a full dining table, a rare find in such a compact home. Impressively, all this has been fit into this space in a way which still allows the home to feel open and spacious.We hope you enjoy the full video tour of this home. Alison and Ben now also design and build homes for others.