Steve Leonard and Arctic expert Jason Roberts while looking for Polar bears in the Arctic Sea, and apart from the occasional lumps of ice splashing into the ocean, the day was pretty uneventful.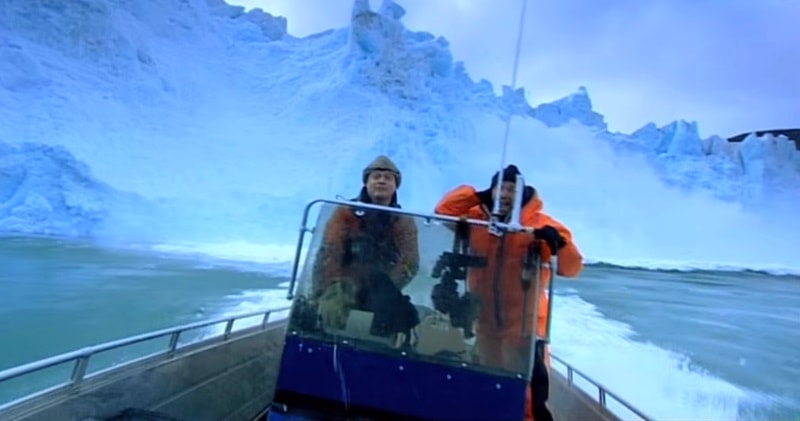 source/image: mangasam69
Trouble starts early on and the video as their little boat snags on something and the engine cuts out. The engine cuts out right underneath a sheer ice wall. It's a dangerous place to stall.
And then all of a sudden an enormous piece of the glacier broke loose and tons and tons of ice crashed into the water sending chunks as big as basketball toward their flimsy boat. Holy Molly, the footage looks like something out of an Action movie. Take a look.
Advertisement
The driver speeds off as fast a possible as a loud cracking sound can be heard and the glacier comes crashing down. Steve shouts "Oh my god" before adding: "I can taste saltwater in my mouth. That was amazing."