New 2020 model the ARGON 915 iS is successor of the well known Xenon's family. The cabin is a one-piece carbon-fibre monocoque structure, similar to a Formula 1 racing car, both reducing weight and providing additional safety to the crew.The Argon 915 is the first class version of the marque, exceeding all your expectations, incorporating: pure carbon interior finishing, automatic seatbelts,electric trims, improved carbon composite landing gear, new brakes and wheels.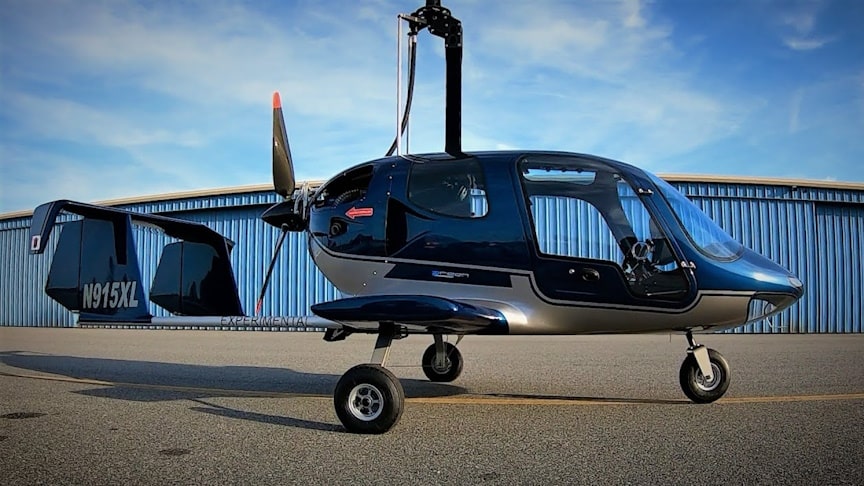 source.image: Experimental Aircraft Channel
MT hydraulic variable pitch propeller with one lever controller , LED landing lights & strobes, triple cabin heating with thermostat and windshield defrosting, new pre-rotation system (up to 250 rpm), hi inertia carbon composites rotor, and amazing engine 915 iS 141 HP from ROTAX.
The Argon 915 is professionally supported by numerical dedicated computer system to ensure quality after sales service and maintenance support to our clients, with a EPC (electronic parts catalog) online parts ordering system.
Advertisement
The comfortable and ergonomically-shaped ventilated and heated leather seats, together with top-quality internal finishing throughout, ensures that your flight is pleasant all the way. Doors have been redesigned in form, size and fixation to further increase accessibility, comfort and safety.GTL offers new fuel tanks with a capacity of 130 liters, you can stay in the air for up to 5 hours of flight and get a range up to 1000 km (with external tanks)-new ergonomic L or XL Mc'Laren style seats leather alcantara upholstery.