The Puch 250 TF was a motorcycle produced by the Austrian Steyr Daimler Puch AG . The 250 TF series motorcycle, equipped with a two-stroke twin-piston engine, was produced a total of 59,601 times from 1948 to 1954.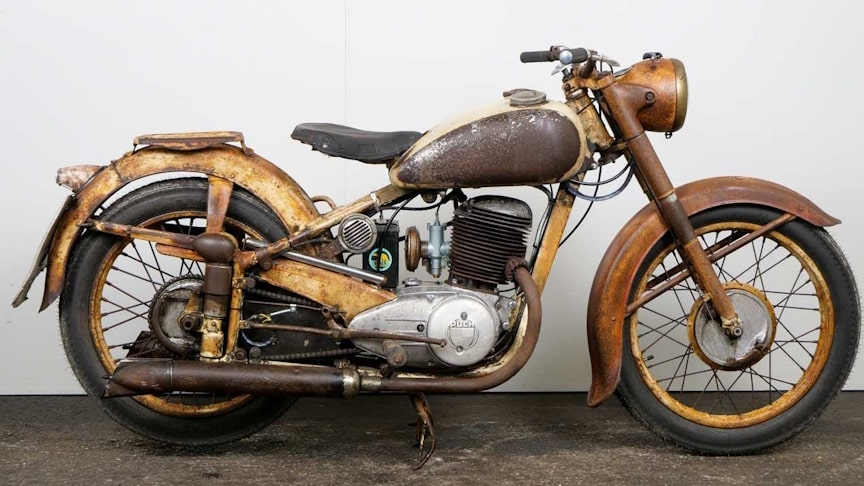 source.image: classic-motorcycle.com
The TF is a true patina jewel. The motorcycle is in original condition. It was technically completely overhauled in 2021. The aim of the restoration was to overhaul the technic without touching the patina.
The overhaul of the engine and the complete technic is provable with invoices. The paint was preserved many years ago with a wax/grease mixture which is still visible today.
Advertisement
The Engine and frame number match the original nameplate. The TF has non-number matching Austrian papers. The bike is fully roadworthy. Manufacturer: Puch. Model: 250 TF. Year: 1950.Displacement: 250 cc. Cylinder: 1 – split single.Engine type: 2-stroke.