Nowadays, Many people living in cities have common problems, such as disconnected communication, and tedious daily life. Movement and monotonous background within a limited space are the main causes of it. Therefore, based on the main keywords of mobility' movement and space expansion, I would like to propose a compact mobility that can provide users with a new experience in daily life.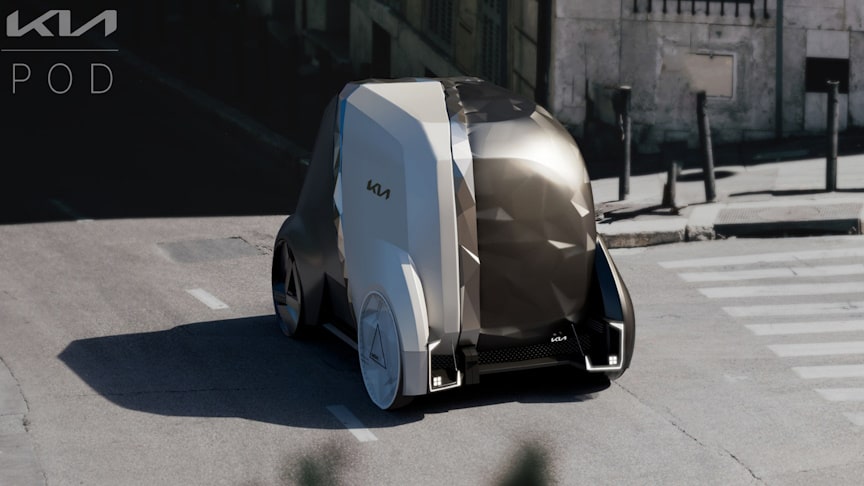 source.image: Junseok Park
Designed by Junseok Park, the autonomous Kia Pod EV is designed for city driving and it doubles as a mobile office on wheels. The pod is designed with three modular parts that's interchangeable depending on user activity.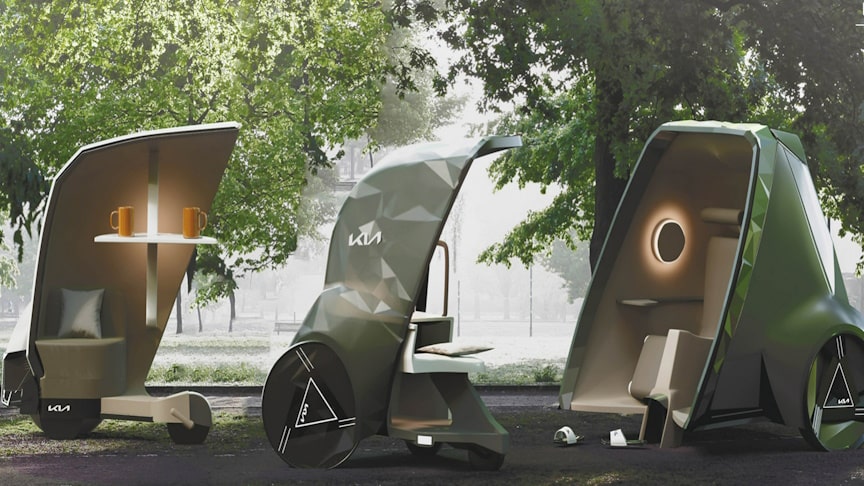 source.image: Junseok Park
It's also possible for user to interchange some parts with other drivers, starting a good communication where they can interact with others.The cabin boasts a height adjustable side desk that can be used for a laptop or just to have a meal when sitting in the reclining seat. A moveable support wheel ensures that the vehicle can stay in place should you decide to settle on an incline or decline.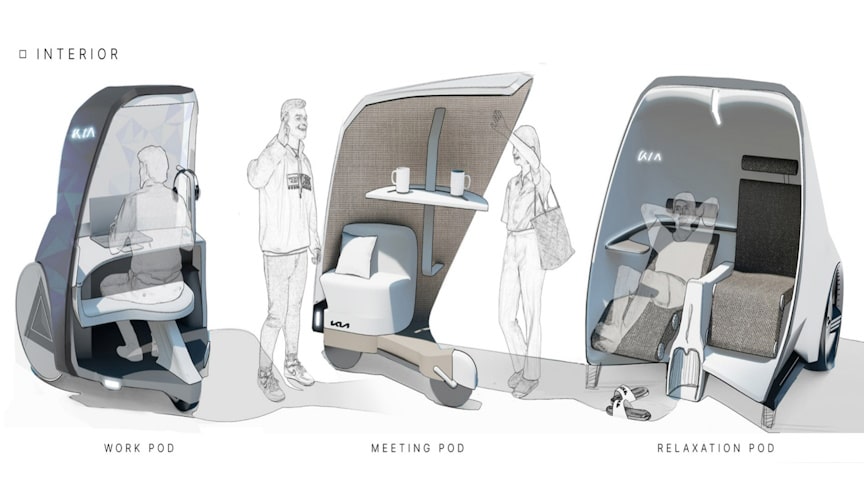 source.image: Junseok Park
As for powertrain, it would most likely be similar to the Smart EQ, or a single permanent magnet AC synchronous motor making 41 hp with a 68 mile range or so.
Advertisement
The most important daily life for urban people is meeting with someone, working, and resting. The concept began with the idea of daily life in nature through mobility that can move between the urbane and nature.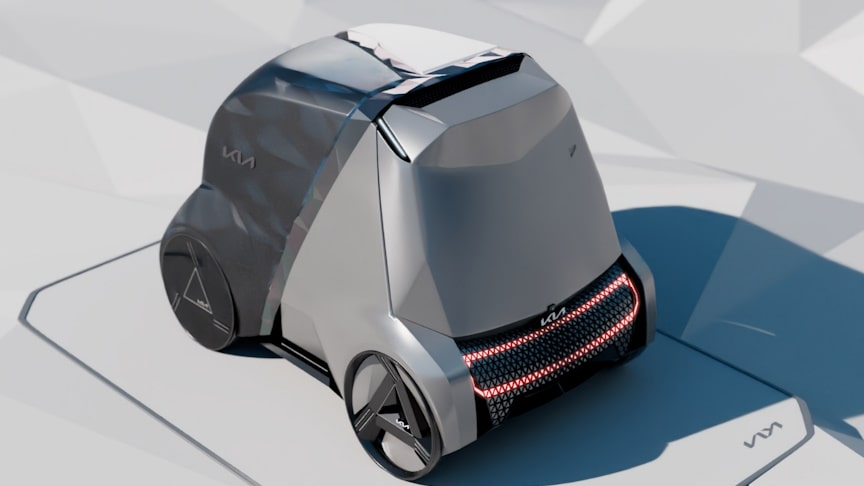 source.image: Junseok Park
Therefore, in mobility that is detached into three parts in nature, users can do their own activities depending on their needs, and when other mobility arrives, a large communication is created to interact with others.