Pablo Cimadevila is a YouTube channel that shows you the making of jewellery from scratch and often out of household items.This time, Pablo Cimadevila turns two hex nuts into a 1ct diamond ring using very little machinery.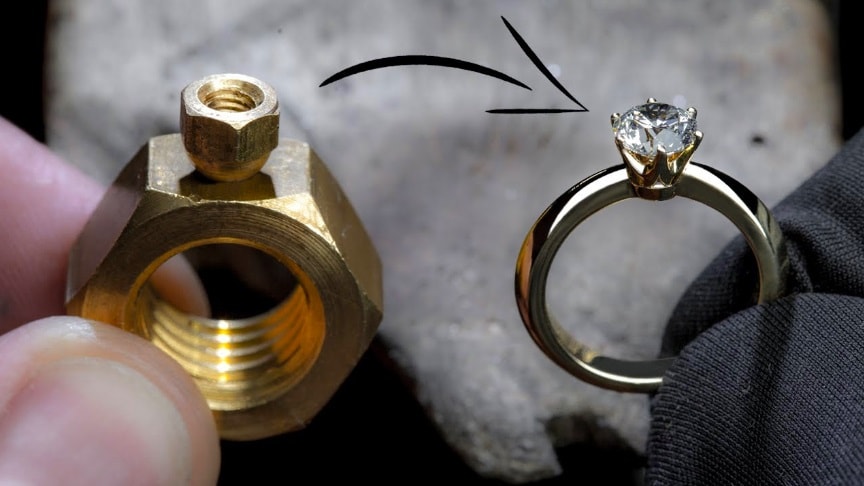 source/image: Pablo Cimadevila
In this one, YouTuber, Pablo Cimadevila is challenged to take a couple of everyday objects and transform them into a work of art.The work is done with objects found in just about any garage. He transforms otherwise mundane objects into something incredibly one-of-a-kind.
After 20 years of crafting jewelry sometimes I need to challenge myself just for the pleasure of creating. Today I´m going to turn 2 brass hex nuts into a 1 Ct diamond ring. I can craft the same engagement ring design in 18K white gold or platinum.
Advertisement
A fan asked if he could create a ring from a nut and he was kind enough to film the entire process.For materials all you need is a steel nut, once could make it out of stainless steel but if this is your first ring stick with a mild steel nut.