Iron Baltic ATV & UTV log haulers are the lightest, most affordable and simplest products to use for small scale forestry work around your property.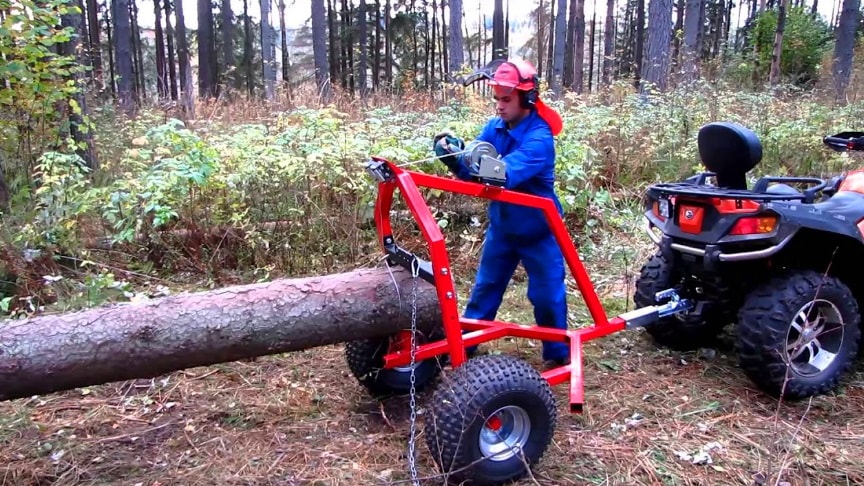 source/image: Iron Baltic
Our log haulers are also the perfect transportation means in tight and otherwise hard to reach spaces, where larger equipment like tractors cannot operate.
The log haulers are available with either a manual or electric winch for pulling the logs up to the hauler and hoisting the load. An optional rear support allows to transport the logs without dragging and damaging the environment and ensures that the cargo says clean.
Advertisement
A 500 kg / 1102 lb load capacity means that the haulers are more than capable of handling the loads that they can accommodate.Enables to transport logs without dragging and damaging the environment, which also helps to keep logs clean.