MadeForSix' is 18ft long – about a foot longer than an S-Class and a foot shy of a Rolls-Royce Phantom – and is capable of housing six human beings including a driver of moderate size.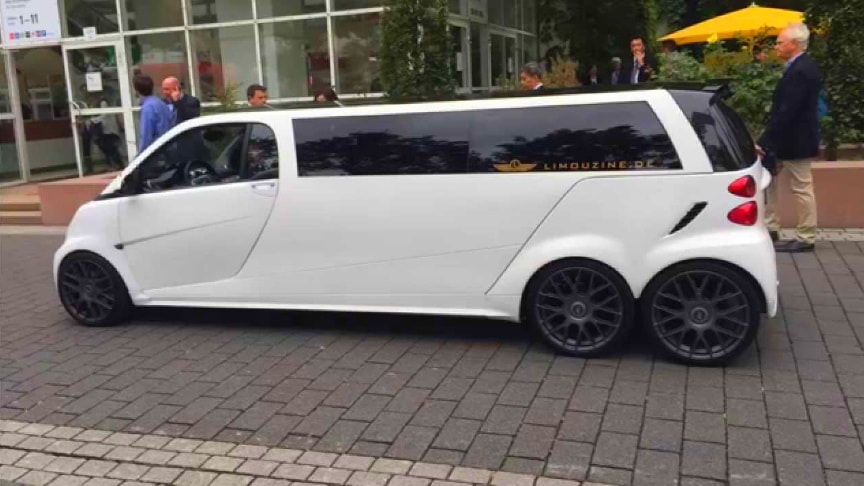 source/image: LIMOUZINE
The smart MADEFORSIX by LIMOUZINE marks the beginning of an exclusive limousine fleet, which can be booked Europe-wide for transfer rides, events and large appearances.
It's known as the Smart madeforsix as it can carry up to six people while power comes from a 120 PS engine. In the process they added a third axle, so as you can see it's now a six-wheeler riding on massive 18-inch rims.
Advertisement
You'll spot there are six wheels, a normal set of front doors and gullwing-style doors in the middle allowing access to that now-spacious interior. The exhaust noise suggests something may have been modified to accommodate the extra length and weight.